Scammers Posing as Border Patrol Agents Are Attempting to Swindle Banking Info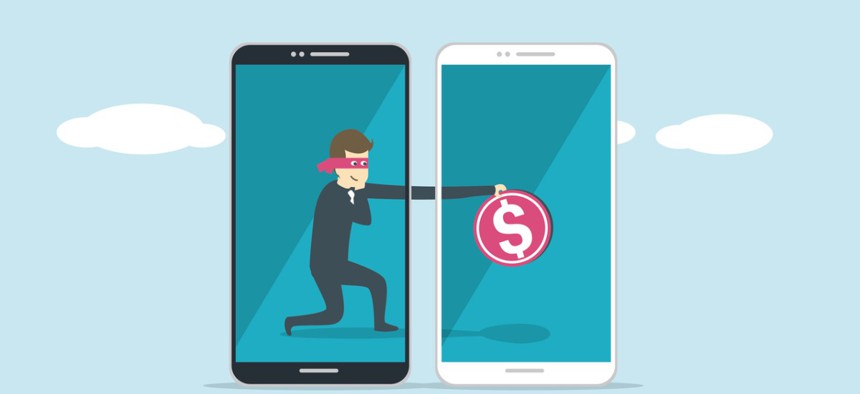 The Homeland Security Department warns it never solicits money over the phone.
Fraudsters impersonating U.S. Border Patrol agents and other federal officials are trying to steal unsuspecting targets' private financial information through a relatively new telephone-based scam, U.S. Customs and Border Protection warned this week.
The alert came after the Homeland Security Department subcomponent received numerous reports from concerned individuals who encountered the unsolicited, scammy calls. 
On the other end of those calls is a pre-recorded message that, according to CBP, would specifically say "a box of drugs and money being shipped has your (resident's) name on it and it has been intercepted." Potential victims of the scam are then prompted to press #1 to speak with a CBP officer and subsequently told to enter their banking information.
Money is never solicited by CBP or DHS over the phone, the agency emphasizes. And officials also prompt those who receive such calls to collect the telephone number and notate any details that might prove useful about the exchange—then immediately report the incident online to the Federal Trade Commission.
Despite the fresh release, this scam appears to have been around since at least early February.