DOD moves to centralize security clearance disputes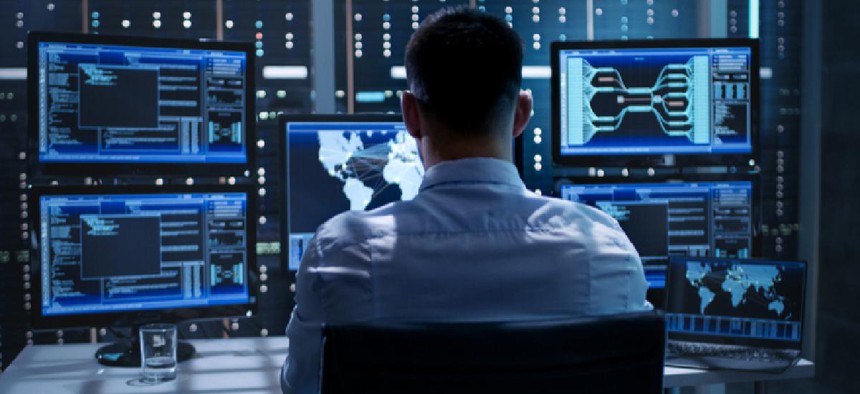 The Defense Department issued new policy for those who have had their clearances revoked.
The Defense Department issued new policy to streamline and expand due process procedures for those with and seeking security clearances to handle sensitive information.
The Defense office of Hearings and Appeals (DOHA) will handle security clearance eligibility-related hearings, appeals, denials, and revocations, aligning with policy drawn from an executive order issued in 1960 on safeguarding classified information in private industry .
"In order to simplify, centralize, and unify the established administrative processes for unfavorable security clearance eligibility determinations for DOD civilians, military members, and contractor employees, including contractor employee unfavorable SCI determinations, all hearings, appeals, and final denials and revocations of security clearance eligibility will be performed by DOHA," wrote Ezra Cohen, the acting undersecretary for defense intelligence and security in a memo publicly released Jan. 19 to military department secretaries and intelligence agencies.
The memo directs heads of DOD components, including the Defense Intelligence Agency and National Geospatial-Intelligence Agency, to issue documentation to contractors with or seeking clearances on the administrative due process based on DOD Directive 5220.6 and Executive Order 10865, which gives applicants the chance to "cross-examine" anyone who made negative statements about them.
However, defense component heads can still "deny or suspend access to classified information or Special Access Programs, including [sensitive compartment information]" at any time if a person is found to be "inconsistent with protecting the national security," the document states.
The changes will take effect once the DOD General Counsel certifies that DOHA is ready to take on its new responsibilities no later than Sept. 30, 2022.
Requests for a DOHA hearing Individuals whose clearance eligibility has been revoked before the new process is implemented can request a DOHA hearing in writing, Cohen wrote. Otherwise, the "pre-existing process will apply."
Mark S. Zaid, an attorney who specializes in clearance cases, wrote on Twitter that the move will "help thousands" and that it "strengthens existing due process rights to maximize individual protections more broadly."