CISA Stands to Gain Powers Under Both Versions of the Defense Authorization Bill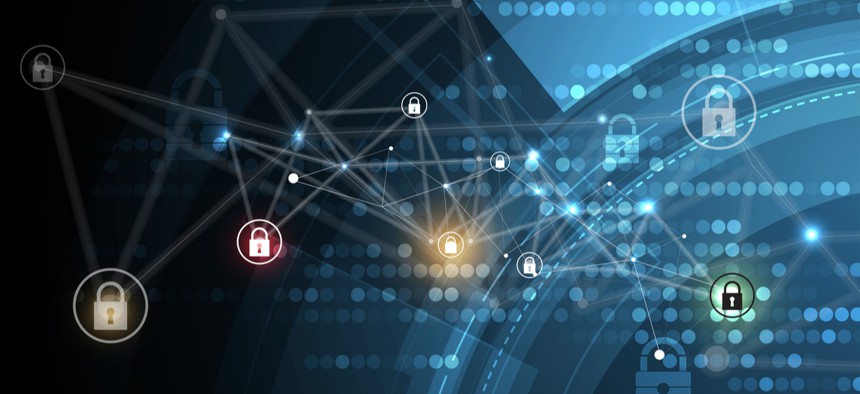 An amendment on the Senate-side bill would grant the agency subpoena power over internet service providers.
With a unanimous vote late Wednesday night, the House Armed Services Committee approved its annual National Defense Authorization Act, which doubles down on establishing public-private partnerships at the Cybersecurity and Infrastructure Security Agency. 
Amendments to the bill included measures to create a Cyber Threat Information Collaboration Environment and an Integrated Cyber Center, both of which would be housed at CISA.
"This year's NDAA will implement vital components of [the Cyberspace Solarium Commission] strategy, empowering CISA to act as an operational hub for cybersecurity across the government and in conjunction with the private sector," Rep. Jim Langevin, D-R.I., said in a press release following the vote.    
Langevin is a member of the landmark commission as well as chairman of the House Armed Services subcommittee on intelligence and emerging threats, where cybersecurity and broader technology issues are generally first considered. He sponsored both amendments as well as one aimed at establishing a cybersecurity threat hunting program within the defense industrial base. 
The next step for the humongous bill is consideration on the House floor where it can be further amended. The Senate Armed Services Committee's version of the NDAA, which cleared committee weeks ago is currently on the floor in that chamber and now has 733 proposed amendments.
Among the Senate amendments is one by Sen. Ron Johnson, R-Wis., chairman of the Homeland Security and Governmental Affairs Committee, which would give CISA the power to subpoena information from internet service providers about critical infrastructure targets under threat. The authority has been a top legislative priority for CISA Director Christopher Krebs. While bipartisan, it has seen some friction due to privacy concerns. 
Other amendments to the Senate bill include ones that mirror the bipartisan efforts on the House side, such as one by Sen. Angus King, I-Maine, that also calls for the Solarium Commission-recommended joint collaborative environment.
But there are also measures such as Senate Minority Leader Charles Schumer's proposal for a $100 billion National Science and Technology Foundation and election security provisions being proposed by Sen. Amy Klobuchar, D-Minn., that should make for interesting debate.
Senate Majority Leader Mitch McConnell has long resisted bringing bipartisan bills on cybersecurity for elections to the floor.