House Committee Advances Bill to Expand DHS Cyber Monitoring Program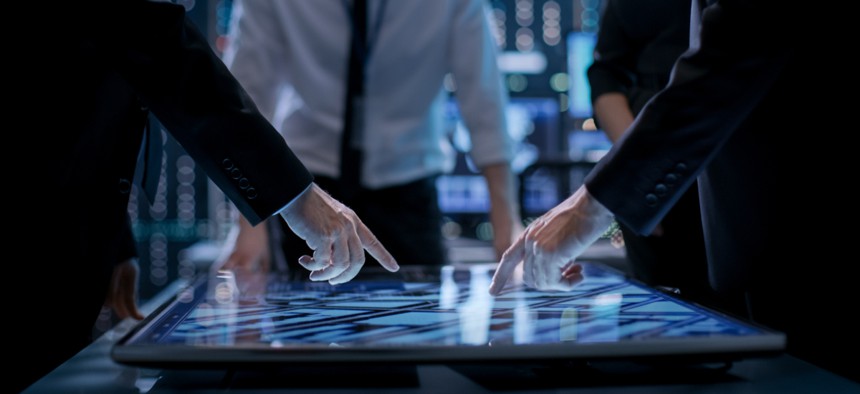 As state and local governments face rising cyber threats, the legislation would give them free access to the tools provided under the Continuous Diagnostics and Mitigation program.
The House Homeland Security Committee on Wednesday gave its stamp of approval to legislation that would significantly expand the scope of one of the government's signature cybersecurity programs. 
Launched in 2013 by the Homeland Security Department, the Continuous Diagnostics and Mitigation program offers agencies across government a full suite of cyber tools, dashboards and services. The tools and their associated sensors feed network data back to a central dashboard, which gives both agencies and Homeland Security officials a bird's-eye view of the government's cyber landscape.
Under a bill introduced last month by Reps. John Ratcliffe, R-Texas, and Ro Khanna, D-Calif., the program would become a permanent part of the agency's cyber toolkit and receive a few upgrades to make tools easier for agencies to use. The Advancing Cybersecurity Diagnostics and Mitigation Act would also give state and local governments free access to the tools provided under the program.
The expansion would come as a spate of costly and destructive ransomware attacks cripple cities around the country.
The bill would also make more data analysis and visualization tools available to help agencies better understand their network activity and create policies for reporting the cyber risks and incidents they uncover. 
"CDM has proven to be an indispensable tool for [the Homeland Security Department] to leverage in identifying, responding to and preventing cyber-attacks against our federal networks," Ratcliffe said in a statement. "I'm grateful my bipartisan legislation to make CDM permanent and expand its capabilities to additional agencies at the federal, state and local level was approved."
After Wednesday's markup, the bill will now head to the House floor for a vote. Senators introduced an identical bill in July, though it has yet to advance through committee.
The bill includes no additional funding for CDM, and a spokesperson for Ratcliffe's office declined to say whether expanding the program to state and local governments would increase its operating costs. However, they did point out that CDM would receive $156 million under the House's 2020 appropriations bill, more than seven times the funding initially requested by the Trump administration.
The Cybersecurity and Infrastructure Security Agency, the Homeland Security component responsible for running CDM, didn't immediately respond to a request for comment. 
During the markup, the committee also approved a bill that would require the department to designate an official to lead efforts to counter drone threats, as well as legislation sponsored by the late Rep. Elijah Cummings, D-Md., that would improve testing of passenger and baggage screening technologies at the Transportation Security Administration.