Small business cuts coming amid NBIB merger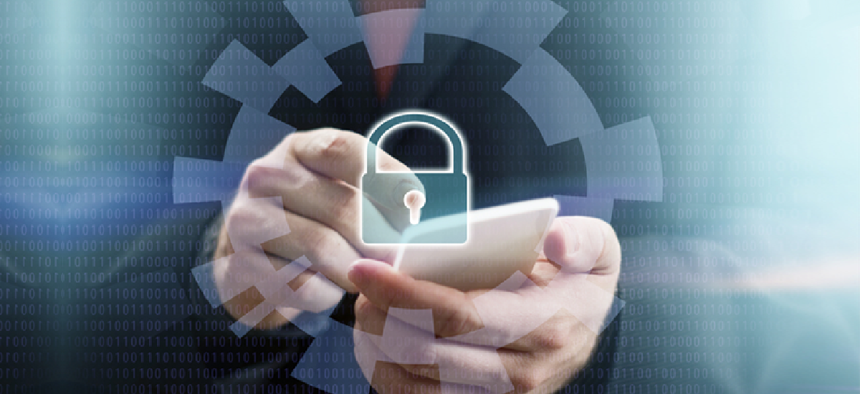 The Defense Counterintelligence and Security Agency, which is absorbing National Background Investigations Bureau expects to combine contracting offices and staff, while shrinking small business goals.
The Defense Counterintelligence and Security Agency is going to be doing significantly less small business contracts after the National Background Investigations Bureau moves from the Office of Personnel Management to DOD.
DCSA -- formerly the Defense Security Service -- plans to shrink it's small businesses goal from 65 percent to under 10 percent after the merger with NBIB, Elizabeth Mudd, small business program manager for the agency, said during an AFCEA NOVA event Aug. 6.
"That doesn't mean that all the opportunities that are out here that small businesses are doing aren't going to be there," Mudd said. "They're all still going to be there; in fact, I think you will have even more subcontractor opportunities in that area than we have now."
Mudd said the intent is to get more subcontractors to supplement the four primes that handle the background investigation services. NBIB is bringing over about $804 million in small business eligible dollars, compared to DCSA's $73.4 million for fiscal 2019.
"It's going to take an evolution of contracts to come up for recompete, to do more market research, to go more into what the exact process is" to increase the small business representation, she said.
DCSA will also field two additional training centers -- one from the National Center for Credibility Assessment, which does polygraph training, and another from NBIB (previously under the Office of Personnel Management) as the merger completes. DCSA is scheduled to absorb NBIB and its functions by Oct. 1.
"What you're going to see in the future is end-to-end vetting on the personnel side and on the facility clearance side. And what that offers is a ton of synergy," Mudd said.
Fiscal year 2020 is the start of DSCA fully taking over the background mission, Mudd said, while continuing its existing ones. Mudd also said that OPM will continue to provide DSCA with IT services following the merger.
NBIB's contracting office is also merging with DCSA, meaning that existing contracts stay in place and contracting officers will keep their assignments. Mudd said "all the current employees are coming over to us so if you have a contract with NBIB right now, you'll most likely be dealing with the same contracting folks you are today."
Mudd said DCSA also issued its first two other transaction authorities for small businesses this year.
"I don't know if it was fast," she said with a laugh, "We're kind of getting our feet wet with it…Mostly it's been for the background investigation mission that we're trying to innovate and see where we can go with it."