Trump Issues Executive Order Over Tech Threats from Foreign Adversaries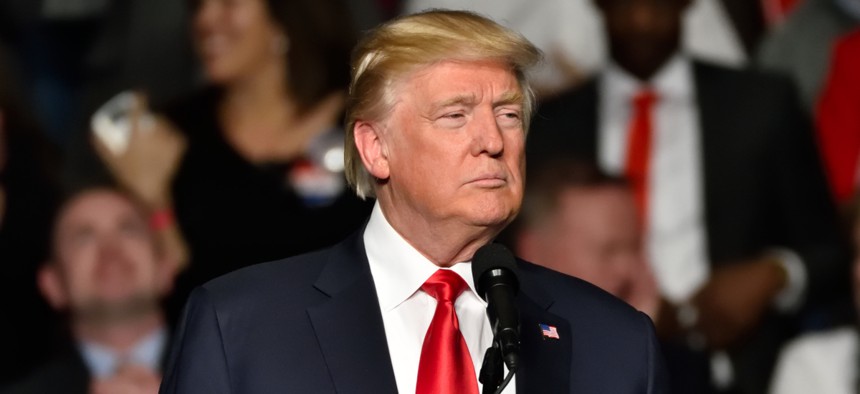 The president directed the Commerce Secretary to establish when transactions could put national security at risk.
President Trump took aim at supply chain threats Wednesday, issuing an executive order that prohibits the government from any transaction or use of technology that poses a national security risk.
The order specifically covers communications or information technology or services designed, developed, or manufactured by individuals who are connected to or controlled by foreign adversaries.
It does not specifically mention any countries or companies by name, though it will apply to Chinese telecommunications company Huawei, which the administration has taken action against over previous supply chain spying concerns.
"Foreign adversaries are increasingly creating and exploiting vulnerabilities in information and communications technology and services, which store and communicate vast amounts of sensitive information, facilitate the digital economy, and support critical infrastructure and vital emergency services, in order to commit malicious cyber-enabled actions, including economic and industrial espionage against the United States and its people," Trump said in a statement.
The order directs the Commerce Department to issue regulations and procedures for reviewing transactions within 150 days.
It also notes that the Commerce Secretary's determination whether a transaction poses a national security threat will be based on consultations with other federal leaders, including the Attorney General, Director of National Intelligence, General Services Administration administrator and others.
Within 40 days of the order, the National Intelligence Director must provide an assessment of the risks that come from information or communications technology or services developed by persons connected to or directed by foreign adversaries.
The Homeland Security Secretary, in coordination with other agencies and councils, will also produce a written assessment within 80 days of the order. The assessment will address vulnerabilities in hardware, software, and services that threaten the nation and evaluate to what extent they are relied upon by service providers and critical infrastructure entities.
Within one year of the order, the Commerce Secretary and other officials will brief the president on whether the actions taken have effectively addressed and mitigated the risks.