Two Senators Want More Info From FCC On Fake Net Neutrality Comments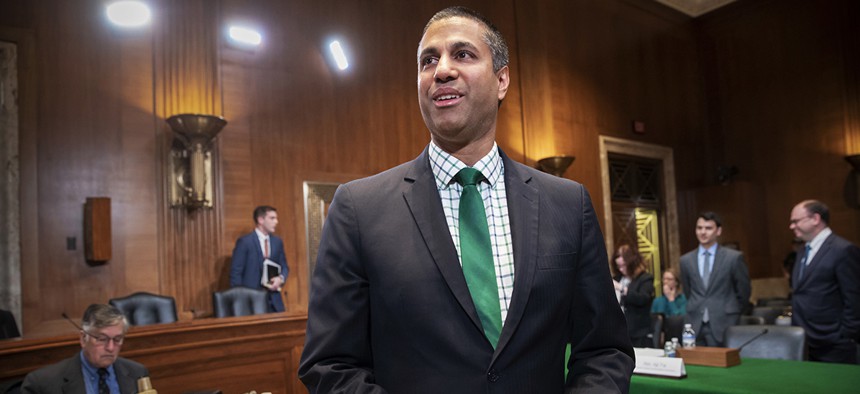 The lawmakers were among the millions who had their identities stolen to make fraudulent comments.
The battle over net neutrality and the way the Federal Communications Commission has handled the issue has been a contentious one and it still rages on.
Sens. Jeff Merkley, D-Ore. and Pat Toomey, R-Penn. have a bone to pick with the FCC and its Commissioner Ajit Pai. The senators were among the millions of Americans who had their identities stolen in order to file fake comments on the FCC's website about the net neutrality ruling, and they want something done about it, Engadget reports. 
Specifically, the lawmakers want Pai and the FCC to investigate and identify the culprit behind the faked comments and determine whether the perpetrator has any ties to foreign governments. They also would like the FCC to put safeguards in place prevent anything similar from happening in the future. They recommended the agency implement the use of CAPTCHA technology to help weed out bot activity.
"The first three words in our Constitution are, 'We the People.' The federal rulemaking process is an essential part of our democracy and allows Americans the opportunity to express their opinions on how government agencies decide important regulatory issues," Merkley and Toomey wrote in their letter to Pai. "As such, we are concerned about the aforementioned fraudulent activity. We need to prevent the deliberate misuse of Americans' personal information and ensure that the FCC is working to protect against current and future vulnerabilities in its system."
Congress has previously requested an investigation into this matter in January. After requests from Democratic lawmakers, the Government Accountability Office agreed to investigate the fraudulent comments.