College Students Battle To Control the Power Grid in Energy Department Challenge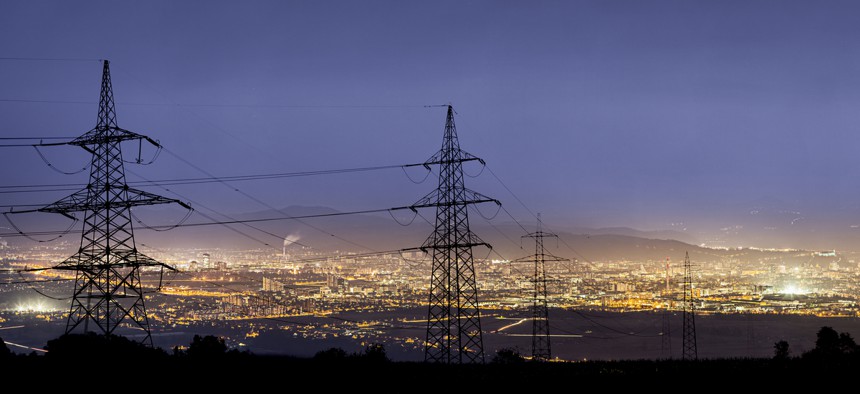 If America's critical infrastructure came under attack, cybersecurity specialists could be the first—and possibly last—line of protection against a nationwide crisis.
Over the weekend, the Energy Department put the next generation of cyber defenders through a trial run.
The agency on Saturday brought together 25 teams of college students to participate in the third Cyber Defense Challenge. Each team built its own infrastructure network and then defended that network against simulated online attacks launched by energy industry cyber experts.
The competition aimed to arm students with real-world cyber skills and educate the next wave of tech talent on the growing threats to the nation's critical infrastructure.
"Competition breeds excellence. When America's cyber experts are challenging one another on the virtual battlefield, we all win," said Energy Secretary Rick Perry in a video message kicking off the competition. "There is perhaps nothing more essential to America's national and economic security than its energy supply."
The competition was hosted at three of the department's nationwide facilities: Pacific Northwest National Laboratory in Washington state, Oak Ridge National Laboratory in Tennessee and Argonne National Laboratory in Illinois. Teams were scored based on how well they defended against cyberattacks and kept their public websites and services up and running throughout the competition.
University of Central Florida, Oregon State University and University of Memphis each won at their respective sites, but Lewis University finished as the nationwide champ.
Through the competition, the department wanted participants to pick up not just real-world cyber skills, but an interest public service as well, said Devon Streit, the agency's deputy assistant secretary of infrastructure security and energy restoration, who spearheaded the program.
The government has for years struggled to attract young tech employees, and as the federal IT workforce rapidly ages and online threats mount, closing the talent gap is becoming ever more crucial. While she admits most STEM students will find more lucrative careers at a tech company than a national lab, Streit told Nextgov she thinks competitions like this can get students excited about working in government.
"The attraction that I feel deeply to public service is not something that hits every 20-year-old in college—it's something you have to be exposed to," Streit said. Her broader goal is to increase the visibility of the government's cybersecurity efforts and begin building "a pipeline of people who will protect our infrastructure," she told Nextgov.
And that pipeline doesn't necessarily lead to federal agencies, at least in the energy sector, she said. The vast majority of America's oil, gas and electricity infrastructure is owned and operated by private companies, and while those groups work closely with Energy Department, much of the responsibility for securing energy infrastructure falls on their shoulders.
"All of us recognize in the event of large cyber incidents, we're going to be calling on all the same people," Streit said. "It's important to give students the broadest possible horizon of what they can do with these skills."
The most recent competition was the first to take place across multiple locations, Streit said, and "you can expect it to be even bigger" next time around. While there's no set date for the next contest, she guessed it will likely take place in fall or winter of this year.