Bill to Elevate and Rename DHS Cyber Division Passes House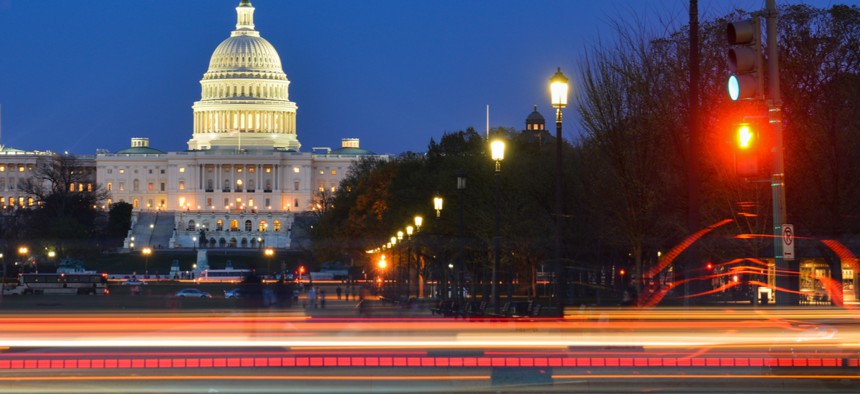 The bill would rename the division the Cybersecurity and Infrastructure Protection Agency.
A bill that would reorganize and rename the Homeland Security Department's cybersecurity and infrastructure protection division passed the House on a voice vote Monday.
The bill, sponsored by Homeland Security Committee Chairman Michael McCaul, R-Texas, would rename the division, which is now called the National Protection and Programs Directorate, to the Cybersecurity and Infrastructure Protection Agency.
It would also give the renamed division a director who reports directly to the Homeland Security secretary along with a deputy director of cybersecurity and infrastructure security and assistant directors for cybersecurity, infrastructure protection and emergency communications.
Homeland Security officials have praised the renaming effort, saying the division's current name and acronym are clunky and confusing to private companies and other groups the division works with.
McCaul introduced similar legislation last year but it was scuttled by jurisdictional disputes between congressional committees.
This time around, the bill was referred to committees with competing jurisdiction, including the Energy and Commerce and Transportation and Infrastructure Committees, but only formally passed by Homeland Security in July.  
McCaul thanked those committees in a House floor speech before the bill's passage and entered letters exchanged between the committees into the congressional record.
"In light of the risk and potential consequences of cyberattacks, we must stand together and strengthen the security of digital America and the resilience of our cyber networks," McCaul said during the speech.
The House also passed a cyber-heavy bill July 20 reauthorizing the full Homeland Security Department for the first time in its existence.