OPM Confirms Digital Personnel Files Offline Until End of Month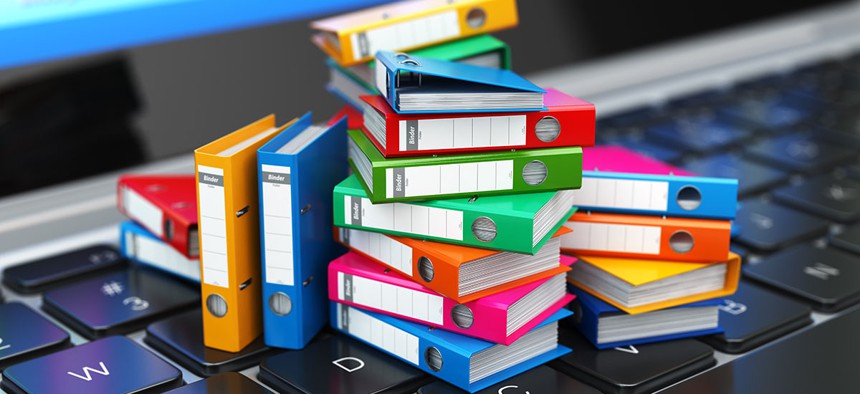 The Office of Personnel Management has pulled employee personnel folders offline while the agency conducts a two-week "computing center upgrade," a spokeswoman told Nextgov Monday.
The outage started July 14 and the files are scheduled to be back online by the end of the month, the spokeswoman said.
OPM did not respond to repeated Nextgov queries asking about the purpose of the computing center upgrade and whether it was prompted by either a digital intrusion or vulnerabilities discovered in the personnel folder system.
» Get the best federal technology news and ideas delivered right to your inbox. Sign up here.
There's no evidence, however, to suggest such vulnerabilities exist in the system known as the electronic Official Personnel Folder.
OPM also did not say how widespread the outage is, though the folders appear to be unavailable across most of government based on anecdotal reports to Nextgov.
Electronic Official Personnel Folders are essentially digital versions of traditional personnel folders that federal employees can access with a password and other identifying information.
Employees who have created accounts in the eOPF system can access their accounts in read-only mode during the outage, the OPM spokeswoman said.
"Agencies are coordinating with employees when necessary for other HR activities," she said.
A Chinese government-linked breach of OPM data in 2015 compromised sensitive security clearance information about more than 20 million current and former federal employees and their families. In the wake of that breach, the Obama administration stood up a new background investigation bureau that is managed by OPM but secured by the Defense Department.