New Bill Would Help Feds Victimized by Data Breaches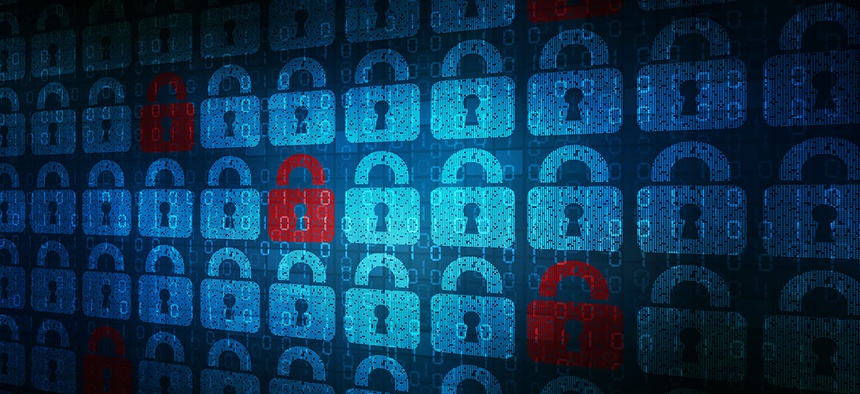 Legislation introduced by three D.C.-area lawmakers Wednesday would create an interagency working group to assist federal employees who are victims of data breaches or other cyber mischief.
That working group would be led by an "interagency cyber victim response coordinator" who would also report annually to Congress on the office's efforts to aid federal employees victimized by data breaches, according to the bill sponsored by Reps. Anthony Brown, D-Md., Dutch Ruppersberger, D-Md., and Rob Wittman, R-Va.
Among other things, the working group, which would include representatives from a broad range of agencies, would alert employees about efforts to mitigate damage from data breaches and to prosecute hackers.
» Get the best federal technology news and ideas delivered right to your inbox. Sign up here.
The bill also orders up a separate report on the effect of potential breaches on federal employees, due within six months of enactment.
The bill is titled the Cyber VICTIM Act with VICTIM standing for Valuing Individual Cybersecurity Through Interagency Measures.
Federal employees have been frequent victims of data breaches, the lawmakers noted in a press release. Most notably, the 2015 Office of Personnel Management breach exposed sensitive security clearance information about more than 20 million current and former federal employees and their families.
The lawmakers also cite the 2014 U.S. Postal Service breach, which compromised personal information of 800,000 postal employees.
"While we have taken steps to improve our defenses against future breaches, the federal government must support those who have fallen victim to these attacks," Brown said in a statement. "Federal employees devote their lives to civil service, and we must make it a priority to both protect against information theft and guarantee robust response if an attack occurs."
The bill also won approval from American Federation of Government Employees National President J. David Cox.
"It is the government's responsibility to ensure that agencies can respond to these incidents and provide employees with assistance in as timely a manner as possible," Cox said in a statement.