A flash poll of federal employees suggests that although recent changes to telework policies are not widespread across agencies, attitudes toward remote work arrangements may be turning more negative.
Nearly one in three federal employees surveyed by the Government Business Council, the research arm of Government Executive Media Group, reported that their agency's leadership has become somewhat or much less accepting of telework within the last six months, compared to only 19 percent who said leaders have become more accepting. The remaining 51 percent of workers reported no substantive change.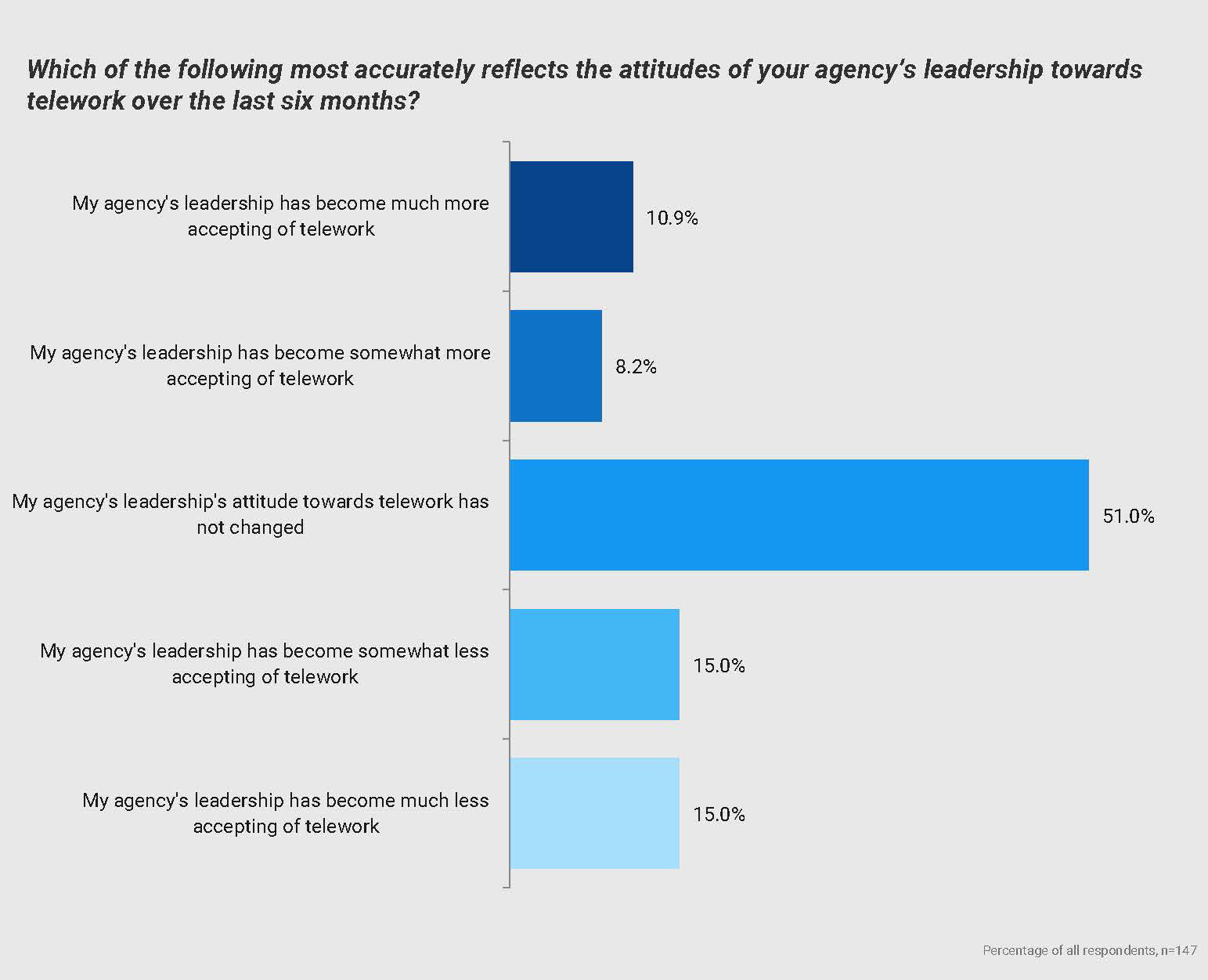 The survey comes in the wake of significant roll-backs to the telework programs at two major agencies. The Agriculture Department has reduced employees' ability to telework from nearly full time to only one day per week, while the Education Department has controversially and unilaterally cut telework provisions altogether from its collective bargaining agreement with the American Federation of Government Employees. 
Respondents suggested that most agencies still have not made official adjustments to telework policies, as 61 percent reported no official change in the last year. But among the 23 percent of feds who have seen a change in policy, nearly half said the new rules are "less suited" to their needs than the previous policy.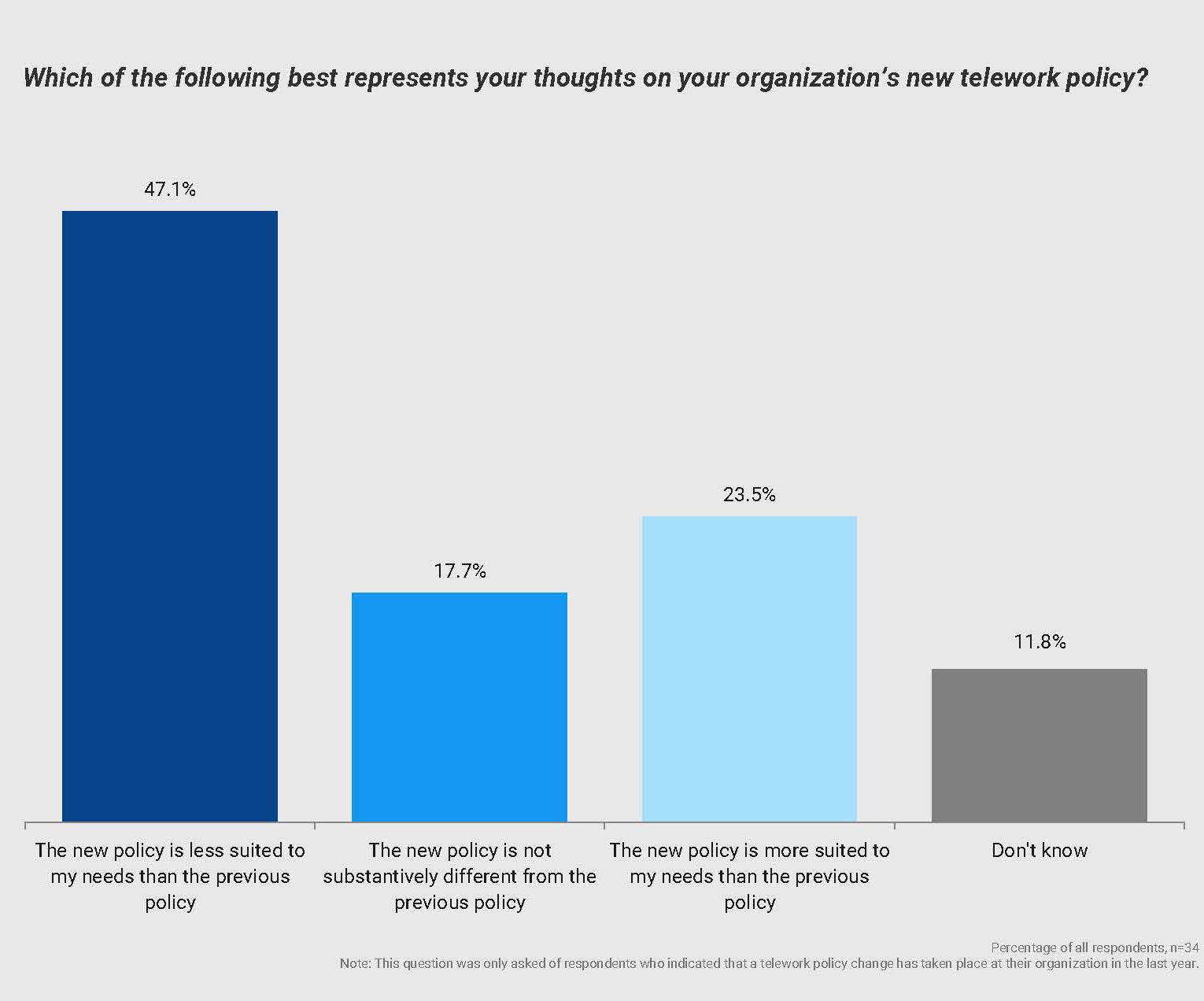 Employees at Agriculture's Washington, D.C., headquarters said that the recent decision to curb telework by the department's leadership likely contributed to hesitance on the part of their superiors to allow them to work remotely, despite ongoing renovations and lead abatement efforts occurring in the workplace.
Fully 65 percent of federal employees reported that they have worked remotely to some degree in the last six months, although more than half of them said they do it between one and five times per month. Only 4 percent of feds said that they never commute to their agency.
The Government Business Council fielded its survey on May 2 to a random sample of Government Executive, Nextgov, Defense One and Route Fifty subscribers; 149 federal workers responded to the survey.