Congress Has Continuing Resolution Fatigue and Needs a New Oversight Chairman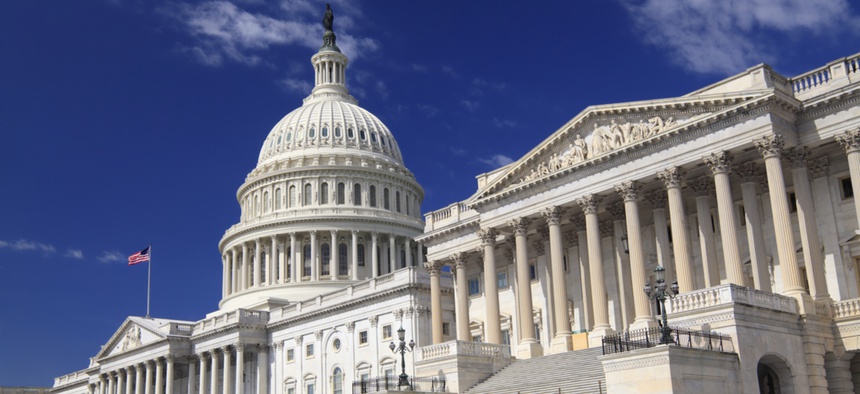 Bills focused on improving federal customer service and grant transparency are also scheduled for markup.
Another expiring continuing resolution looms over lawmakers' week.
Funding expires February 8, and The Washington Post reported lawmakers don't have a long-term funding deal in place, which means another short-term solution, possibly through March 22.
And lawmakers, at least a few of them, are getting tired of CRs. Tuesday afternoon a Senate Homeland Security and Governmental Affairs subcommittee is holding a hearing called, "Terrible, No Good, Very Bad Ways of Funding Government: Exploring the Cost to Taxpayers of Spending Uncertainty caused by Governing through Continuing Resolutions, Giant Omnibus Spending Bills, and Shutdown Crises." 
See Ya Later, Alligator
House Oversight and Government Reform Committee is losing its second chairman in a year.
Rep. Trey Gowdy, R-S.C., announced Wednesday he will not seek re-election and plans to return to the justice system. The previous chairman, Jason Chaffetz, stepped down in April.
On Tuesday the committee plans to markup a few bills of note, including the CASES Act, which would allow citizens to get help from elected officials without the printing out paper privacy forms and hand delivering them. It will also review the recently introduced Grant Reporting Efficiency and Agreements Transparency Act, which would streamline the federal grant reporting process in part by replacing outdated documents with open data.
One More Thing …
Before he goes, though, House Oversight Committee Democrats want Gowdy to subpoena Homeland Security Department documents related to Russian efforts to probe election systems in 21 states before the 2016 contest.
Democrats on the committee have been seeking the documents for several months but the department has only provided a phone script the department read to officials in affected states.
Commerce Dems Put Strava in Hot Seat Over Heat Map
Democrats on the House Energy and Commerce Committee want answers from the app maker Strava about a heat map of its users that inadvertently revealed military base locations.
The letter focuses on Strava's privacy practices, what notifications it gave to users about how it would use their data and which third parties it shares user data with.
We've Seen this Película Before
Three senators on the Foreign Relations Committee are concerned about possible Russian meddling in Mexico's 2018 general election, according to a Wednesday letter to Secretary of State Rex Tillerson.
The letter, signed by Sens. Robert Menendez, D-N.J., Marco Rubio, R-Fla., and Tim Kaine, D-Va., urges Tillerson to continue funding democracy and governance programming in Latin America provided by the U.S. Agency for International Development.
Ousted State Cyber Chief to Speak to Congress
Former State Department Cyber Coordinator Chris Painter will testify before the House Foreign Affairs Committee Tuesday for the first time since Secretary of State Rex Tillerson shuttered his office and sent him packing.
A bill that would force State to re-open the office with a presidentially appointed director passed the House this month but doesn't yet have a Senate companion. The bill was sponsored by committee Chair Rep. Ed Royce, R-Calif., and ranking member Eliot Engel, D-N.Y.
Also this week:
Homeland Security Committee Chair Michael McCaul, R-Texas, will give his annual State of National Security address at George Washington University Monday.
The Senate Commerce Committee will hold a Tuesday hearing on bug bounty programs and the Uber breach.
The Senate Banking, Housing and Urban Affairs Committee Tuesday hears about the roles the Securities and Exchange Commission and the Commodity Futures Trading Commission have in virtual currencies like Bitcoin.
Homeland Security Secretary Elaine Duke and other top officials will appear before the Senate Homeland Security Committee on Wednesday as that chamber considers reauthorizing the agency.