Video: Wearables for Astronauts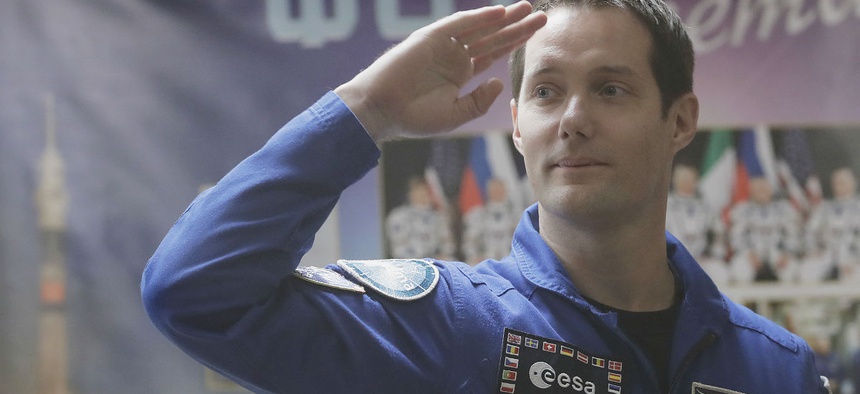 Many people rely on fitness trackers to monitor how many steps they took in a day or how much water they drank. But for astronauts aboard the International Space Station, there are many numbers they need to track to get a clear picture of their health in microgravity.
Enter the EveryWear wearable sensor. It's a wearable that connects to an iPad app... in space! This lets doctors on the ground easily download medical data from the astronauts. The measurements include blood pressure, sleep quality and nutrition—all important health factors in long-term space travel.
"This is really bringing to the space station something that most of the people here are used to doing on Earth," said Maurice Marnat of the National Center for Space Studies in Toulouse, France.
Currently, the wearable is still in the testing phase, only worn by European Space Agency astronaut Thomas Pesquet. But soon, every astronaut might be donning a wearable.
To learn more, check out the video below from NASA: