Pentagon releases responsible AI toolkit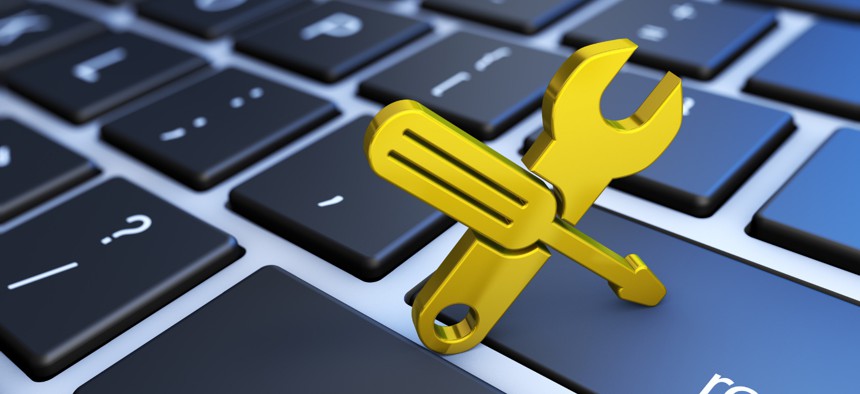 Released by Defense Department's Chief Digital and Artificial Intelligence Office, the toolkit is meant to help the department ethically incorporate emerging tech across its mission.
The Pentagon's Chief Digital and Artificial Intelligence Office — or CDAO — publicly released a toolkit this week on the responsible use of artificial intelligence technologies, marking the department's latest effort to demonstrate its commitment to using the emerging tools in an ethical manner. 
Tuesday's release of the Responsible AI Toolkit comes after the department previously issued a set of ethical principles for the use of the technology in 2020. 
DOD said in a press release that the toolkit "provides users a voluntary process that identifies, tracks and improves alignment of AI projects to [responsible AI] best practices and the department's AI ethical principles, while capitalizing on opportunities for innovation."
In a blog post, CDAO called the toolkit "a key deliverable" of DOD's Responsible AI Strategy and Implementation Pathway that was adopted in June 2022, which outlined "more than 60 lines of effort across the Department of Defense for operationalizing the DOD AI ethical principles."
The toolkit was developed with five specific principles in mind, which included making it tailorable for DOD users; aligning it with an internal responsibility matrix; providing a "holistic" framework for evaluating AI systems; incorporating the tenets of DOD's ethical AI principles; and offering a list of tools to mitigate risks to new systems.
Chief Digital and Artificial Intelligence Officer Craig Martell said the toolkit's release "demonstrates our commitment to ethics, risk assessment, internal governance and external collaboration."
"We promised to establish processes to design and employ human fail-safes in AI development and deployment, and we're excited to provide this applied toolkit for our end users," Martell added.
Margie Palmieri — CDAO's deputy chief digital and AI officer — said at the Intel Public Sector Summit on Tuesday that the toolkit was internally released "a couple months ago" and shared across the department and with international partners prior to its public release. 
CDAO said it plans to hold information sessions and feedback opportunities on the toolkit and noted that it "will be continually improved."