Bring on the Chatbots: How AI Can Assist Government Customer Service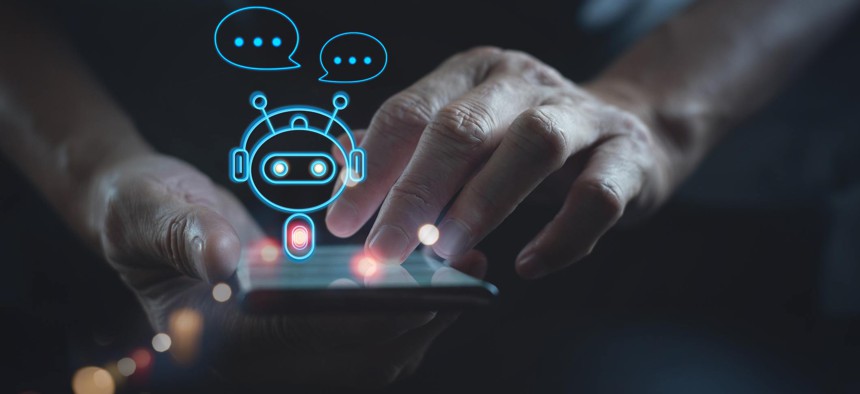 Cyara's James Isaacs joins the podcast to discuss how technology can help give citizens a better customer experience.
Wait times for government customer service is an issue nearly all Americans can relate to. The Biden administration has made improving the customer experience a part of its agenda, so using new technologies like artificial intelligence can be part of the solution.
James Isaacs is President of Cyara, a customer service assurance platform. He joined the podcast to discuss how government can use artificial intelligence to improve customer service.
To request a transcript of this episode email webmaster@govexec.com