Author Archive
Ross Gianfortune
Engagement Editor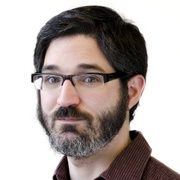 CIO Briefing
"The military experience is defined by resilience," Gallup consultant says.
By

Rebecca Carroll and Ross Gianfortune
Ideas
We the People Petition has 2,700 signatures.
CIO Briefing
Obama has the most followers, but Pope Francis gets the most engagement.
CIO Briefing
U.S. trails behind leaders South Korea and Australia, among others.
Ideas
Image-based tweet featured a screenshot from "Bridesmaids."
Cybersecurity
NSA leaker tells NBC he is 'a technical expert' and that he 'worked undercover overseas.'
Cybersecurity Report
The number of reported information security incidents involving personally identifiable information has more than doubled in recent years.
By

Katherine McIntire Peters and Ross Gianfortune
Ideas
Budweiser's digital petition is a swing and a miss.
Cybersecurity
Weber Shandwick hosted our cyber reporter for an online chat Friday.
By

Ross Gianfortune and Aliya Sternstein
Ideas
Warner tells Virginia radio show that he'll join the We the People effort once he finds it online.
Ideas
We The People petition gets enough signatures to require a White House response.
Ideas
Relive the real-time updates of Obama's speech.
By

Caitlin Fairchild and Ross Gianfortune
CIO Briefing
With Hillary Clinton joining the social network, John Oliver and Jessica Williams have advice.
CIO Briefing
The Daily Show takes on the federal bureaucracy again.
By

Ross Gianfortune and Katherine McIntire Peters
Ideas
Relive the real-time updates of Obama's speech.
By

Ross Gianfortune and Caitlin Fairchild
Ideas
The late-night show spends an entire segment on tech stories Monday.
Ideas
While it seems out there, the plot of the new Bond film features real world threats.
Emerging Tech
Rover will inspect Mars' environment for minerals, gases and water.
Ideas
Shockingly, a large broadband provider doesn't want any and all content on its network.
Ideas
State and the U.S. Mission to Geneva combine for the Internet Freedom Fellows program.