Critical Update: How Data Analytics and AI Algorithms Can Prioritize Trust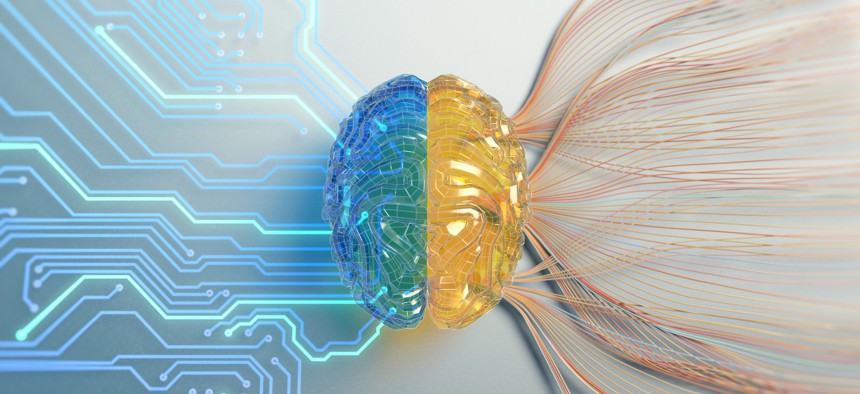 VA researchers are training machine learning algorithms to accurately learn about real-world data.
An advanced data infrastructure combined with artificial intelligence is the bedrock for the Department of Veterans Affairs' digitized healthcare services, as agency researchers work to train advanced algorithms for VA doctors' use cases.
"What we really want to be able to do is that if we want to combine different datasets in a way that is new, meaningful, interesting to the VA. In order to make one recommendation that expands across all of our health systems, we need to be able to do that with certainty that the data that we're looking at is validated and that we understand the relationship and that's exactly the kind of problem that somebody is trying to address," Varoon Mathur, a senior advisor within the Office of Information Technology at VA, said. 
Implementing trustworthy AI systems is a major priority for the VA, as machine learning algorithms are integrated across veteran health systems. Referencing President Joe Biden's recent AI Bill of Rights policy framework, Gil Alterovitz, the director of National Artificial Intelligence Institute at VA, noted that researchers studying AI in digital ecosystems that handle sensitive health data are piloting these concepts within their hospitals. 
"We're now looking at these types of directives and seeing what we can learn from those, those pilots that have been going on in the AI network," he said. 
You can listen to the full episode below or download and subscribe to Critical Update wherever you listen to your podcasts.