How Can Artificial Intelligence 'See' More Responsibly, Feds Ask Public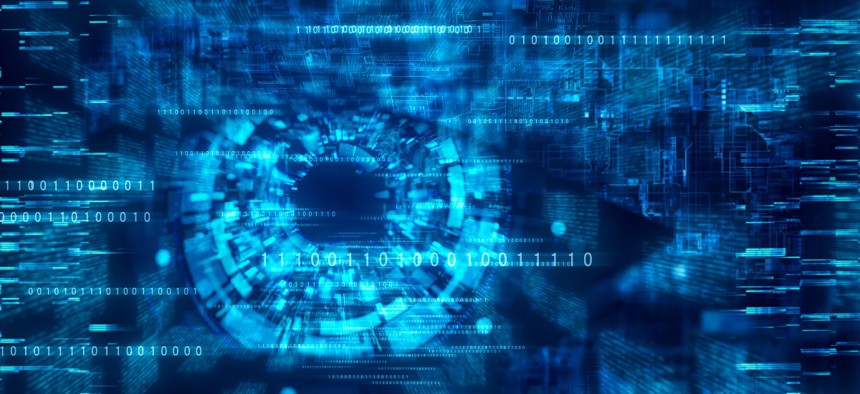 The Networking and Information Technology Research and Development Program is looking to update its computer vision research guidance to support responsible AI development.
Federal researchers are looking for updates and feedback on a video analytics initiative regarding ethical technology development, as government agencies plan to incorporate more artificial intelligence research and systems into their operations.
The Networking and Information Technology Research and Development Program, a federally-funded research organization that specializes in advanced information technology solutions, issued a request for comment on its updated guidance on federal computer vision and AI technology research. 
Originally published in March 2020, the NITRD's Federal Video and Image Analytics Research and Development Action Plan is open to public comments and suggestions on how to improve the plan's key pillars to bridge noted gaps in federal research investment, particularly surrounding the incorporation of responsible AI. 
"As we move into new and novel applications for technology, we must be cognizant of potential harm that AI and other technologies can bring into society, such as identifying and discriminating against certain individuals," a NITRD spokesperson told Nextgov. "The VIA Team seeks input from the public on potential revisions to the VIA R&D action plan to reflect changes in technology and the socio-technical environment—how humans and technology are interrelated in the workplace and in the broader society."
The VIA team is particularly interested in revision suggestions that mitigate potential risks related to individual rights and privacy, while establishing "a foundation for human rights" belying AI implementation. 
Computer vision research, which runs on data from videos and imagery to help computers learn and make decisions, is the focus of the VIA's action plan. Stakeholders within 30 different federal agencies, including the Department of Homeland Security, Department of Commerce, and Department of Justice, contributed to the VIA's initial strategic goals with computer vision development. Some of the projects government agencies are pursuing that utilize computer vision fall within crime investigation, public safety, traffic monitoring and supporting individuals with vision impairments.  
The current computer vision research framework emphasizes the need for broad research support in data science and visualization, developing new agile research methods, and supporting public and private sector communication, among other goals. But VIA officials aim to bolster the broader Biden-Harris administration goals that support responsible AI technologies and sufficient data privacy, as technologies like computer vision begin to intersect more with daily American life. 
"Technology must be ethically developed and deployed to ensure risks are mitigated and harm to individual rights is prevented and a foundation for human rights needs to become part of the AI implementation," the NITRD spokesperson said. 
Comments on the RFI are open until midnight September 5.