Deputy Defense Secretary Outlines Responsible AI Tenets in New Memo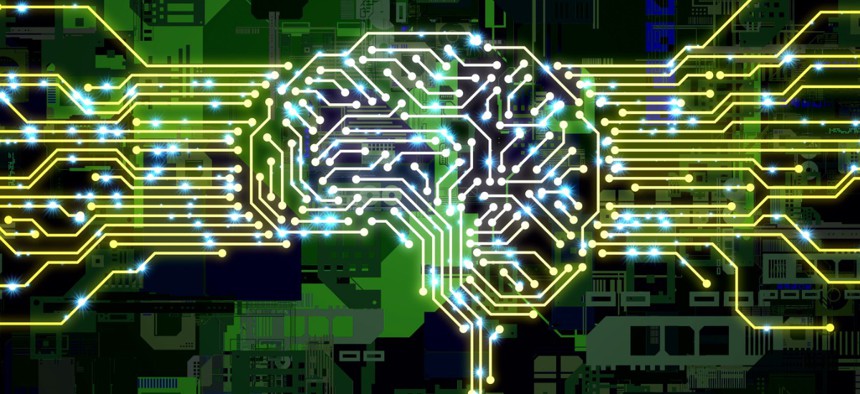 Kathleen Hicks also designated the JAIC director to lead a working council charged with writing a responsible AI strategy.
The Joint Artificial Intelligence Center will lead implementation of responsible AI across the Defense Department, according to a new directive. 
In a departmentwide memo signed last week, Deputy Defense Secretary Kathleen Hicks enumerated foundational tenets for responsible AI, reaffirmed the ethical AI principles the department adopted last year, and mandated the JAIC director start work on four activities for developing a responsible AI ecosystem. 
"As the DoD embraces artificial intelligence (AI), it is imperative that we adopt responsible behavior, processes, and outcomes in a manner that reflects the Department's commitment to its ethical principles, including the protection of privacy and civil liberties," Hicks said in the memo, which was announced June 1. "A trusted ecosystem not only enhances our military capabilities, but also builds confidence with end-users, warfighters, and the American public." 
Hicks assigned the JAIC director to coordinate responsible AI through a working council, which must in turn hammer out a strategy and implementation pathway, create a talent management framework, and report on how responsible AI can be integrated into acquisitions. A list of designated representatives from the military departments, Joint Staff and various other DOD offices who will serve on the working council is due 14 days after the memo was signed on May 26.  
On top of the five ethical AI principles—responsible, equitable, traceable, reliable, governable—Hicks added six tenets to guide implementation of responsible AI, or RAI. The guidance requires disciplined governance, warfighter trust, a systems engineering and risk management approach to AI acquisitions throughout the product lifecycle, incorporation of RAI principles in requirements, a "robust national and global RAI ecosystem," and a workforce educated on RAI. 
According to a January 2021 JAIC blog post, the center has already begun work around responsible AI. The JAIC already launched a DOD-wide Responsible AI Subcommittee in March 2020, the post notes, and "this diverse group of approximately 50 individuals representing all major components of the DoD has been meeting monthly throughout the year on a variety of efforts associated with policy and governance processes."
The post also indicated the JAIC has been working on integrating responsible AI into solicitations as well as looking for ways to develop responsible AI tools like harms analysis and risk assessment into the architecture of the Joint Common Foundation. The JCF, a cloud-enabled platform for speeding up of AI capabilities, is a key part of the center's "JAIC 2.0" effort, which leaders say will transition work away from building products and toward activities that enable DOD to be ready for AI tech. 
Hicks signed out another tech-focused memo in May outlining five "data decrees," which she characterized as drivers of transformation in areas identified by the DOD Data Strategy released in October 2020.