White House Updates National Artificial Intelligence Strategy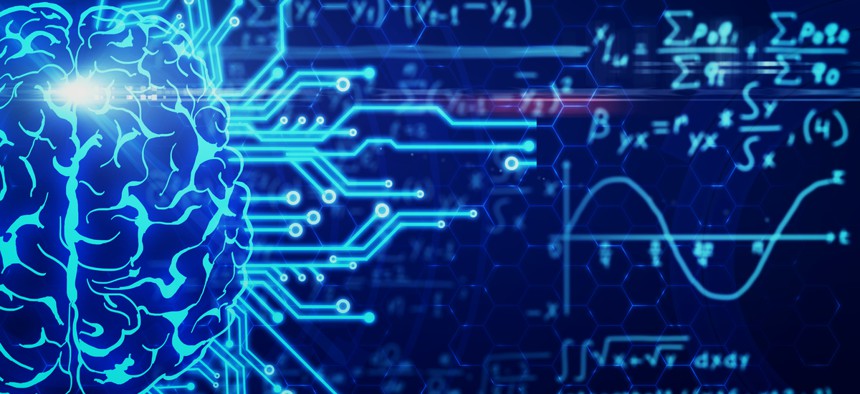 The updated National Artificial Intelligence Research and Development Strategic Plan adds an additional priority to the seven outlined in the plan from the Obama administration.
Three years after the release of the initial National Artificial Intelligence Research and Development Strategic Plan, the Trump administration issued an update Friday, bringing forward the original seven focus areas and adding an eighth: public-private partnerships.
"The landscape for AI R&D is becoming increasingly complex due to the significant investments being made by industry, academia and non-profit organizations, and AI advancements are progressing rapidly," Michael Kratsios, deputy U.S. chief technology officer, said in a call with reporters ahead of the release. "The federal government must therefore continually reevaluate its priorities for AI R&D investments to ensure that investments continue to advance the cutting edge of the field and are not duplicative of industry investments."
The original strategic plan was issued by the Obama administration in 2016, with President Trump calling for an update through a February 2019 executive order.
The administration asked for public comment last year, garnering feedback from 58 stakeholders.
"The common theme we saw in the responses included increased interest in the translational applications of AI technology, the importance of developing trustworthy AI systems, workforce considerations and, of course, public-private partnerships for furthering AI R&D," said Lynne Parker, assistant director for AI in the White House Office of Science and Technology Policy.
Parker cited ongoing examples already in play in government, including the Defense Innovation Unit, Health and Human Services Department's Health Tech Sprint Initiative and the National Science Foundation's recent partnership with Amazon promoting fairness in AI development.
Going forward, Parker said the strategy will push for agencies and the private sector—including industry, non-profit and academia—to share resources, including research data, facilities and access to education.
The updated plan also modernizes the prior seven focus areas:
Make long-term investments in AI research.
Develop effective methods for human-AI collaboration.
Understand and address the ethical, legal and societal implications of AI.
Ensure the safety and security of AI systems.
Develop shared public datasets and environments for AI training and testing.
Measure and evaluate AI technologies through standards and benchmarks.
Better understand the national AI R&D workforce needs.
The high-level focus for each of those areas remains the same, officials told Nextgov, though the strategy has been updated to reflect how the research landscape has changed and what progress federal agencies have made in those areas—highlighted in grey boxes throughout the document.
"What's called out are particular areas of emphasis in each strategy. But the strategies, as a whole for those first seven, continue with just some slightly different areas of increased focus," a White House official said.