Pentagon Sets Big Goals for Its New AI Center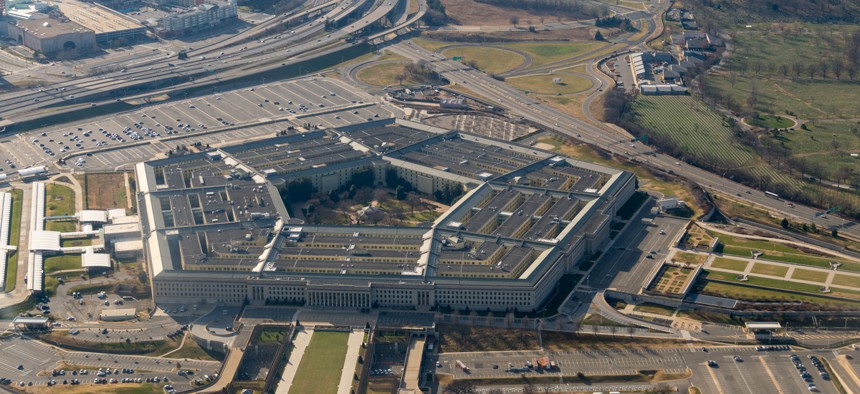 The Joint Artificial Intelligence Center will be the hub for all projects that exceed $15 million.
The Defense Department expects its new Joint Artificial Intelligence Center to speed up the adoption of AI tools across the military enterprise and draw a wave of talented technologists to the Pentagon.
At a Defense Innovation Board public meeting on Wednesday, the department also asked the advisory group to help compile a set of ethical and safety principles to guide the military's use of artificial intelligence by the end of the year.
"We're in the midst of an exciting and crucial time in the development of AI," said Brendan McCord, the head of machine learning at the Defense Innovation Unit Experimental, known as DIUx. "When you apply AI to new fields and industries it has the potential to transform them. We know AI has the potential to be an enabling layer across nearly everything."
McCord also said the center will help foster more working relationships with industry and academia, and enable branches to take a more data-driven approach to national security.
Last year, DIB recommended the department establish a center to unify its AI research and development, and it took just over a year for the Pentagon to announce its plans to do.
DIB Chairman and former Google CEO Eric Schmidt praised the department's turnaround time on the project, calling it "brilliantly fast" for a government agency. Other board members lauded the breadth of the initiative, which eventually aims to address ethical questions at the root of AI on top of developing new tools.
JAIC will serve as the hub for all Pentagon AI endeavors that exceed $15 million and mirror the innovation model created under the Air Force's controversial AI-powered Project Maven. Services would come to the organization with problems AI could potentially solve, like classifying objects discovered in surveillance data, and researchers would then collaborate with outside groups to build a solution.
Over the next two years, the Pentagon expects the center to grow to some 200 employees working in a designated JAIC facility and off-shoot sites housed within partnering universities.
The center's creation comes as global powers like China vie to overtake the U.S. the race to dominate the AI market. The increased pressure from competitors has renewed calls from policymakers and tech experts for the U.S. to establish a broad national strategy for long-term AI research and development.