Tech That Will Change the Customer Experience Game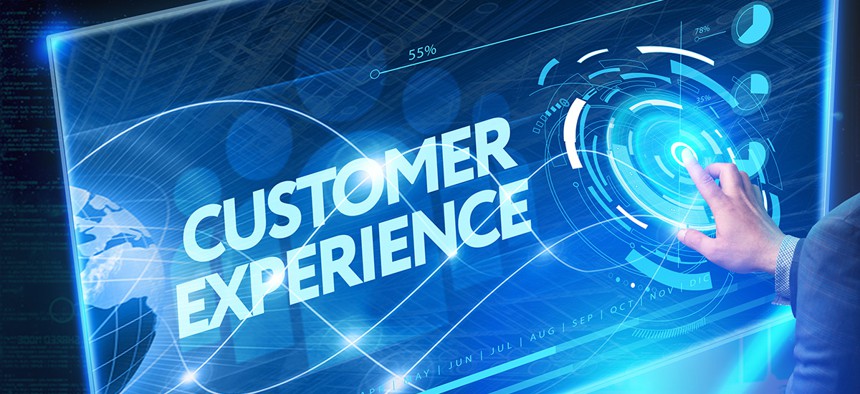 Forrester Research expects augmented and virtual reality will be customer experience game-changers.
The federal government—which has a "near monopoly" on the worst customer experience—would be wise to invest early in new technologies like artificial intelligence and augmented or virtual reality if it wants to improve its customer service.
According to Forrester's Predictions 2017 report released earlier this month, worldwide investment in AI alone will triple as companies "look to tap into complex systems, advanced analytics and machine learning technology" to drive better, more personalized value to their customers.
"2017 will be the year the big data floodgates open, driven by a voracious appetite for deeper contextual insights that drive customer engagement via mobile, wearables and the [internet of things]," the report states.
» Get the best federal technology news and ideas delivered right to your inbox. Sign up here.
According to Forrester, industries have long held "a remarkable amount of personal and behavioral data" trapped in multiple, disparate systems of record that, when linked together, can improve customer engagement and outcomes. When the silos come down, customer experience satisfaction tends to go up.
In the same report, Forrester predicts augmented reality and virtual reality will begin to "change the game" in 2017, though there will be "no single killer AR/VR app or use case." Instead, AR/VR development will be "an evolution where companies factor in customer expectations, competitor threats, and first-market advantage in a systematic manner." The Pokemon Go craze helped push augmented tech into popular conversation, and Forester predicts AR/VR will mature in the coming years. 
"AR and VR will become even more important methods to deliver customer experiences and products in the next five years," the report states.
These emerging technologies, coupled with established technologies like cloud computing that increase computational horsepower, and the internet of things, which includes mobile tech, are why today's era is often referred to as the age of the customer. Retail customers can, for example, shop and purchase an item with a single mouse click. That ease of service is usually where government struggles, but in recent years under the Obama administration, the government has become more self-aware of its limitations.
Already, efforts underway, including two new communities of practice and the White House is in the early stages of formulating an AI policy.