White House: 'There's not a cliff here' when it comes to vaccine deadlines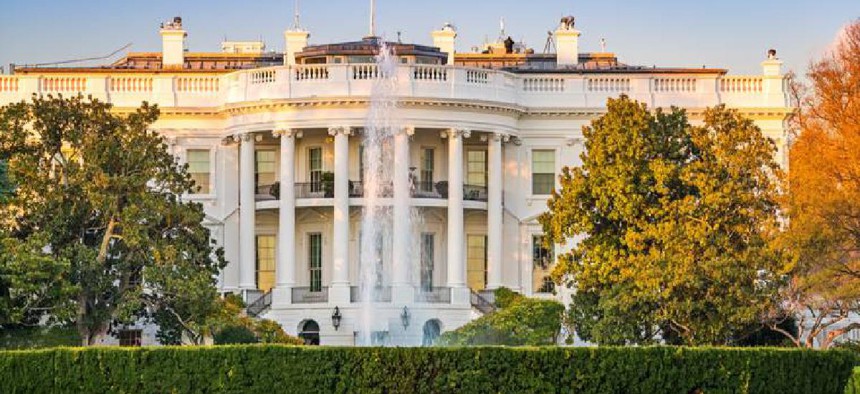 The White House says that its "creating flexibility within the system" in terms of the vaccination mandate for feds and contractors and how those who don't comply will be disciplined. Still, Republican lawmakers say that they have remaining questions.
Feds are under orders from the Biden administration to be vaccinated by Nov. 22. Federal contractors are under a December 8 deadline. In both groups, there will be limited religious and medical exemptions.
White House coronavirus response coordinator, Jeffrey Zients, told reporters during a briefing on Wednesday that the requirements "will not cause disruption" to the economy or supply chain.
He stressed that "there are still weeks until we reach those deadlines," continuing on to say that "it's important to remember that those deadlines are not cliffs."
"Even once we hit those deadlines, we expect federal agencies and contractors will follow their standard HR processes and that, for any of the probably relatively small percent of employees that are not in compliance, they'll go through education, counseling, accommodations and then enforcement," he said.
That process would play out "across weeks, not days," he said. "And so, to be clear, we're creating flexibility within the system. We're offering people multiple opportunities to get vaccinated. There is not a cliff here. And the purpose, I think, most importantly, is to get people vaccinated and protected, not to punish them. So, we do not expect any disruptions."
Stephanie Rapp-Tully, a partner at Tully Rinckey who specializes in federal employment law, told FCW that she agrees that the upcoming deadlines are "starting lines."
"The process for removal should follow the normal removal process, which in most cases includes notice of a proposed action, time for the employee to respond, and a determination to be made and all elements, such as the reasonableness of the penalty imposed, are considered and evaluated," she explained. "The length of the process will vary not only agency to agency, but by sub-agencies, divisions, departments, etc. All disciplinary actions are supposed to be viewed in the specific context of that individual employee."
The Safer Federal Workforce task force has recommended a process for disciplining feds that don't comply with the requirement already. It includes education and counseling up to removal from service.
Top Republicans on the House Committee on Oversight and Reform want more information on the mandates and enforcement plans.
James Comer (R-Ky.), ranking member of the House Committee on Oversight and Reform and Jody Hice (R-Ga.), top Republican on the Subcommittee on Government Operations, are seeking information about compliance rates and attrition from Office of Personnel Management Director, Kiran Ahuja, General Services Administration head Robin Carnahan and Shalanda Young, acting director of the Office of Management and Budget..
The two wrote that they're not satisfied with OPM, OMB and GSA's statements that the mandates will cause only minimal attrition.
"If they are wrong about attrition [of contractors or federal employees], they risk significant disruption of agency missions, major adverse consequences for workers, families and businesses and the breach of an untold number of federal contracts," they wrote.
The two also said that the mandate "may ultimately be deemed unlawful," citing a century-old Massachusetts court decision that itself actually backed a vaccine mandate but only imposed fines for non-compliance. The letter makes no reference to a raft of recent federal and state court decisions affirming the legality of COVID-19 vaccination mandates by private businesses and government entities.
Comer and Hice wrote that they're also concerned about how the administration will handle authorized exceptions, saying that "insistence on allowing extremely few exemptions is also troubling."
So far, there's "no indication how many employees will be denied exemptions and reasonable accommodations," Rapp-Tully said. So there's also no indication as to how many unvaccinated will be fired. The "scope of noncompliance" with the mandate also isn't evident yet, she said.
Comer and Hice asked for more information about the mandates by Nov. 10, ranging from the number of feds who are vaccinated to internal documents and communications tracking employee terminations due to vaccination status.