Author Archive
Rebecca Carroll
Senior Correspondent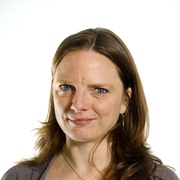 Before joining Government Executive's editing team, Rebecca Carroll wrote and edited for The Associated Press in Washington, New York and Bangkok, and for National Geographic News. She also was a Peace Corps volunteer in China, where she returned to study at the Johns Hopkins-Nanjing University Center. She holds a bachelor's degree from the University of Pennsylvania, with a double major in English and Philosophy.
CXO Briefing
New two-page EZ application is the first step to DARPA funding for biological technology.
CXO Briefing
Energy Department has attempted to standardize equipment buys, but IT purchasing remains problematic.
Data
Recreation.gov needs an API requirement, outdoorsy companies say.
---
CXO Briefing
Todd Park formally subpoenaed to testify Nov. 19.
CXO Briefing
The uptick is slight but steady, survey of feds shows.
CXO Briefing
And those were just the contracts we know about.
CXO Briefing
Agency CTO disputes IG findings but agrees to manage licenses better.
Emerging Tech
Dog noses have about 50 times as many olfactory receptors as humans.
Emerging Tech
The digital divide is shrinking; useful apps aren't keeping pace.
Data
Lessons from an open data roundtable at the Commerce Department.
CXO Briefing
The virus is also the target of the White House's latest Grand Challenge.
Data
Move finally opens federal contracting data.
Emerging Tech
Old application involved 60 printed pages and took as long as eight hours to complete.
Emerging Tech
Much is lost in the current patchwork approach, Ryan Calo argues.