An Outdoorsy Plea for Open Federal Campsite Data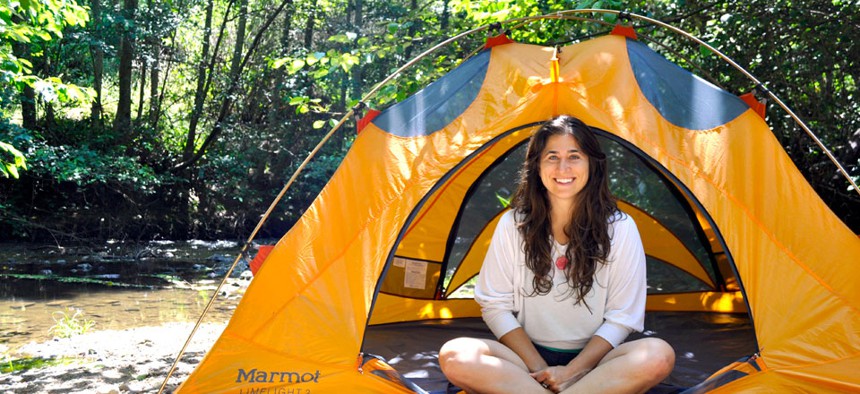 Data covering federal camping sites is only a small part of an enormous contract the Forest Service is putting together for management of its Recreation.gov website. 
But that data is top of mind for Hipcamp, a campground search engine that pulls information about sites from publicly available data.  
Hipcamp founder Alyssa Ravasio has argued the current draft solicitation for Recreation.gov management would place "all the revenue and data about our federal parks in the hands of a single contractor and a single website."
And a growing number of companies agree the contract -- which will likely exceed $1 billion over 11 years -- should insist on greater openness.
They argue the solicitation, as it's currently written, lets the contractor decide if it's feasible to offer an API, or application programming interface, "meaning the contractor who can profit from keeping public data to themselves has the authority to do so," Ravasio said.
APIs allow applications to pull and otherwise interact with data from other sources. 
"Our parks are not guaranteed -- if we don't use them, we will lose them," Ravasio told Nextgov by email.
"We're at a critical moment where we need younger demographics and diverse populations to foster a passion for the outdoors and develop a commitment to protecting it," she said. "Keeping the data about camping open will result in more apps competing to get more people outside -- a hugely positive impact in an era where too many people spend most of their day glued to a screen."
Ravasio has also argued the current draft wording "removes the most important data set -- reservable inventory like campsites, events and tours -- from public view altogether, a step backward from the current version of Recreation.gov."
The Forest Service, which expects to release the final version of its request for proposals in January, isn't opposed to hearing more. At the request of several Democratic members of Congress, the agency extended the deadline for comments on the draft from Oct. 22 to this Friday -- Nov. 7 -- and has arranged to host an industry day in Colorado on Nov. 13.
Indeed, the eighth attachment to the draft solicitation is a copy of the Digital Services Playbook, guidance issued last summer to help technology projects across government align with Obama administration open data initiatives.
The playbook's various checklists ask managers to ensure "resources are provisioned through an API," that the services "provide data sets to the public in their entirety, through bulk downloads and APIs," and "when appropriate, create an API for third parties to interact with the service directly."
Rasavio and other groups say a Recreation.gov API is appropriate. The collection of businesses and investors count among their allies the Open Data Coalition, a company that advocates for open government on behalf of industry.
"The Forest Service has a chance to amend its RFP to transform campsite information into open data," the coalition's Justin Duncan said this week in a blog post. "If it doesn't, Congress and the White House should step in."