Author Archive
Kedar Pavgi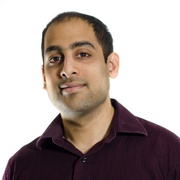 Kedar Pavgi is an M.A. candidate at Johns Hopkins University's School of Advanced International Studies. He was previously a Digital Editor at Defense One, and has worked at Government Executive, and Foreign Policy magazine. He has written for The Diplomat, The World Politics Review, and the Foreign Policy Association. He received his bachelor's degree from the College of William and Mary, where he studied economics and international relations.
Emerging Tech
A post-indictment boost gave a petition to pardon the NSA leaker enough signatures for an official administration reply.
By

Joseph Marks and Kedar Pavgi
CXO Briefing
More than 6.4 million people "like" U.S. embassy Facebook pages, Canadian analysis finds.
Emerging Tech
The appeal asked the U.S. to deport a well-connected Chinese woman accused of trying to poison her college roommate in the 1990s.
By

Joseph Marks and Kedar Pavgi
---
Emerging Tech
It drew 1,000 signatures an hour Monday afternoon.
By

Joseph Marks and Kedar Pavgi
CXO Briefing
Number of Google searches for 'furlough' has dipped since agencies finalized plans.
By

Eric Katz, Kelly Martin and Kedar Pavgi
Emerging Tech
A look at the government's newly released streaming data feeds.
By

Joseph Marks and Kedar Pavgi
Ideas
'There is nothing Apple can do to get us mad at them,' comedian jokes.
Emerging Tech
Viral We the People petition seems to have been most popular abroad.
By

Joseph Marks and Kedar Pavgi
Ideas
Members of Congress increasingly are Tweeting and posting on Facebook, according to a new report.
CXO Briefing
Some feds may face relocation; airports and unions push back.
CXO Briefing
Federal agencies are improving social media policies but have a ways to go.
CXO Briefing
But they want you to help update the data it contains, survey shows.
CXO Briefing
If the past is prologue, the plan to making existing systems interoperable will be fraught with problems.
Ideas
Participants learn more about research and science and technology careers.
CXO Briefing
Fewer controllers and air traffic towers will gum up system.
Ideas
Agency's Presidential Innovation Fellows need experience in finance and data science, CIO says.
Emerging Tech
IG audit found Recovery Act stimulus funds were misused, just as President Obama is pitching new clean-energy investments.
Ideas
Open Book Project addresses 'hunger for knowledge' in Arab Spring nations, Clinton says.
Ideas
Audit finds $12.3 million in questionable costs.