Don't Expect Defense and VA Health Records to Share Data Anytime Soon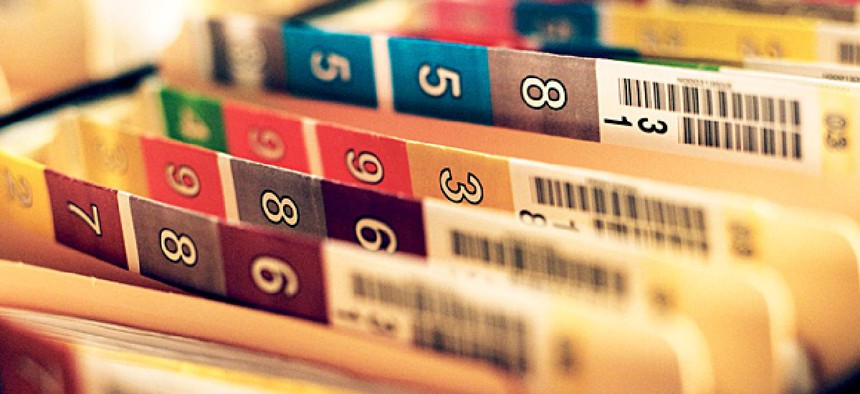 If the past is prologue, the plan to making existing systems interoperable will be fraught with problems.
The Defense and Veterans Affairs departments have a long history of trying to integrate their existing electronic health records, and it doesn't bode well for their future plans to improve information sharing. That's the conclusion of the Government Accountability office.
The problems have resulted from more than a decade of poor management, planning and oversight along with insufficient accountability, according to Valerie Melvin, the GAO's director of information management and technology resources issues.
"In particular, there has been a persistent absence of clearly defined, measurable goals and metrics, together with associated plans and time frames, that would enable the departments to report progress in achieving full interoperability," Melvin said Feb. 27 in testimony before the House Veterans Affairs committee.
Earlier in February, Congressional leaders criticized Defense and Veterans Affairs for abandoning efforts to build a joint system and instead pursue technologies that would make their existing systems interoperable. 
Veterans Affairs Department Chief Information Officer Roger Baker told reporters in a press call on Thursday that officials halted the effort to develop an integrated electronic health record after cost estimates doubled to about $12 billion.  He said officials now expect to acquire 50 joint and shared applications, which he estimated will cost between $4 billion and $6 billion.
Melvin said the past failures of both departments to successfully collaborate on building a unified, integrated system did not bode well for a sudden shift towards limited modernization.
"Moreover, GAO has identified barriers to the departments jointly addressing their common needs arising from deficiencies in key IT management areas, which could continue to jeopardize their pursuits," she said.
Melvin noted that the 2008 National Defense Authorization Act required the departments to establish an interagency program office to be accountable for implementing specific capabilities aimed at improving the exchange of electronic health information between the two departments. But the office failed to fulfill key management responsibilities, she said, noting that it served as a coordinating body without sufficient authority.
"As a result, each department continued to pursue separate strategies and implementation paths, rather than coming together to build a unified, interoperable approach," Melvin said.   
In 2011, the interagency program office was re-chartered and given budget control and authority to expand its staff more than 7 times its original size to 236 personnel. But as of January 2013, the office was staffed at 62 percent, and officials said hiring was one of their biggest challenges, Melvin said.
Lawmakers were not impressed with the departments' decision to abandon the plan to develop a single integrated electronic health record in favor of rendering the existing records systems interoperable.
"When [Defense] and [Veterans Affairs] take shortcuts, the veterans and service members under their care will be shortchanged," Rep. Jeff Miller, R-Fla., said in a statement after the departments announced the new approach.