Author Archive
Aaron Boyd
Senior Editor, Nextgov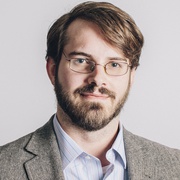 Aaron Boyd is an award-winning journalist currently serving as senior editor for technology and events at Nextgov. He primarily covers federal government IT contracting and cybersecurity issues affecting both civilian and defense agencies. As a lifelong nerd and policy wonk, he feels right at home covering the intersection of technology and policy in the nation's capital.
News
The Technology Transformation Services dropped its long-standing cost-recovery goal last year in favor of better program delivery.
Podcasts
NASA futurist Michael LaPointe joins the podcast to talk about what it will take—in technology, time and treasure—to get a human out of our solar system.
Emerging Tech
Commissioners are split on whether new regulations—and even the act of gathering information on a proposed new regulation—is the right way forward.
---
Emerging Tech
The government wants to learn more about international regulations that would prevent U.S. companies from selling AI technologies abroad.
News
The fund has raised over $25,000 as of Aug. 1.
IT Modernization
Medical service contractors working for the Customs and Border Protection are using an agency app to record migrants' medical information instead of just writing it down.
IT Modernization
Officials said the agency plans to add more services later this year, though Login.gov credentials won't be mandatory until all veterans are transitioned.
IT Modernization
Creating a distinct pool of funding for customer experience improvement projects is part of a three-pronged strategy to show agencies the administration is serious about CX.
IT Modernization
The Boise Veterans Affairs Medical Center now plans to deploy the Cerner Millennium system a month later than originally planned, with the year's remaining rollouts pushed to 2023.
IT Modernization
If approved, the appropriation would bring the fund's total to $1.275 billion.
Data
A pending national strategy on data collection and analytics will focus on regulation and policy changes, according to a forthcoming request for public comments.
Data
A region of the Federal Emergency Management Agency needs help sifting through messy federal data as part of its ongoing equity efforts.
Podcasts
Leaders from GSA's 10x program join the podcast to talk about how they're mapping paths through the Valley of Death.
Cybersecurity
New top-level guidance—and requirements—are coming for managing software security risk at federal agencies
IT Modernization
User satisfaction seems to be rising with new deployments but auditors say it's hard to measure using current metrics.
IT Modernization
The three-hour outage prevented more than 95,000 clinician users from accessing and updating patient medical data.
IT Modernization
Judith Zawatsky talks to Nextgov about her time at the General Services Administration and how building government services has changed over the years.
CXO Briefing
Judith Zawatsky will retire from public service after 15 years to take on a new role in the private sector.
CXO Briefing
As other infrastructure needs improve—from cloud to 5G networks—agencies are looking at what can be done at the edge, from warehouses to low-Earth orbit.
By

Aaron Boyd and Brandi Vincent
Podcasts
Clare Martorana joined the podcast to talk about improving customer experience and the underlying technology that makes good services better.