Author Archive
Aaron Boyd
Senior Editor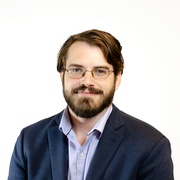 Aaron Boyd is an award-winning journalist currently serving as senior editor for technology and events at Nextgov. He primarily covers federal government IT contracting and cybersecurity issues affecting both civilian and defense agencies. As a lifelong nerd and policy wonk, he feels right at home covering the intersection of technology and policy in the nation's capital.
IT Modernization
The Enterprise IT Shared Services contract will be available departmentwide but task orders will have to flow through the Office of the Chief Information Officer.
IT Modernization
The draft policy puts it on the Homeland Security Department to develop use case examples for how agencies can ensure safe connections wherever and however feds are working.
Cybersecurity
The department issued a solicitation for specific hacking tools, which it plans to give to partners in Ghana to stem international crime.
---
CIO Briefing
The move will mean absorbing the National Background Investigations Bureau and its 2,000 employees.
CIO Briefing
It also would require the director of National Intelligence to rethink the SF-86 form and process.
Cybersecurity
An inspector general report found Border Patrol officers didn't follow standard procedures during device searches, mostly because those procedures weren't clearly laid out.
Policy
A new policy memo expands the government's guidance for protecting high-value assets to include every agency and office and broadens the definition of "value."
IT Modernization
Anil Cheriyan will take over as director of the Technology Transformation Service in January.
IT Modernization
The Marine Corps Forces Cyberspace Command's executive director said the command expects to sign its first OT contract in the coming days.
Cybersecurity
It's still unclear what would be required for certification or how much it would cost for businesses.
CIO Briefing
Much of today's IT procurement landscape is the result of reforms from when the late President George H.W. Bush was in the White House.
Cybersecurity
GSA's tech innovation shop met the initial DMARC requirement but now wants to include the security measure on all its email domains.
IT Modernization
The bureau's ITSSS contract has gone through a lot of changes recently but officials expect to have the draft and final RFPs out early next year.
Emerging Tech
The department will be offering millions of dollars to small businesses able to offer solutions to these 10 tough technical problems.
Data
Through The Opportunity Project, the bureau is connecting data-laden federal agencies with private-sector innovators who can use that data to solve real problems.
Cybersecurity
It's official: Kaspersky can't do business with the federal government.
CIO Briefing
Joshua Moses will depart for the private sector.
Cybersecurity
Rather than wait for funding through the Homeland Security Department, agencies can use a particular task order modification to get what they need, when they need it.
Cybersecurity
The AWARE score will be based on data from agencies' continuous monitoring tools and will give the Homeland Security Department a holistic view of the government's cybersecurity posture.
IT Modernization
The draft guidance would extend a prohibition on opening new or expanding existing data centers without OMB's approval.