Author Archive
Aaron Boyd
Senior Editor, Nextgov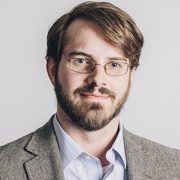 Aaron Boyd is an award-winning journalist currently serving as senior editor for technology and events at Nextgov. He primarily covers federal government IT contracting and cybersecurity issues affecting both civilian and defense agencies. As a lifelong nerd and policy wonk, he feels right at home covering the intersection of technology and policy in the nation's capital.
IT Modernization
The program aims to bring forward minority voices through digital storytelling.
CIO Briefing
Most agency chief information officers are career officials so it's steady ahead but vacancies left by appointees need to be filled.
Policy
The order seeks to close existing loopholes and creates a new oversight regime, including a GSA-hosted website to post waivers publicly.
---
Data
Federal hiring managers are asking applicants whether they're qualified for open positions but aren't getting hard data to back that up.
CIO Briefing
While technology is not the main focus of the pandemic response plan, collecting and disseminating more data is a recurring theme.
CIO Briefing
Websites and social media accounts made the transition along with presidential power, with the new administration making its mark right away.
CIO Briefing
Come inauguration, nearly a third of department-level CIO positions will need new occupants.
IT Modernization
The administration wants to add $9 billion to the Technology Modernization Fund and give CISA a boost.
Emerging Tech
While the General Services Administration usually works on helping other agencies buy emerging technologies, the new DIGIT contract looks to support internal modernization efforts.
Cybersecurity
Here are the news and updates you may have missed.
By

Heather Kuldell and Aaron Boyd
Cybersecurity
By Feb. 1, all but five unmanned aerial vehicles will be removed from the General Services Administration's offerings.
IT Modernization
The Office of Management and Budget designated the Quality Service Management Office lead for grants administration.
CIO Briefing
The position is based out of the Washington, D.C. headquarters but is open for applicants teleworking from anywhere in the U.S.
Cybersecurity
Experts weigh in on the IT security implications after violent rioters stormed Congressional offices, gaining access to unsecured computers and stealing devices.
Cybersecurity
The move adds more Chinese companies—including three payment apps—to a list that already included TikTok and WeChat.
IT Modernization
As part of the updated digital strategy, Health and Human Services Department program offices will be getting graded on a "CX scale."
Emerging Tech
The draft request for proposals focuses on IT services and emerging technology offerings from three classes of small business.
IT Modernization
The customs agency could have avoided an August 2019 system outage—and hours of delays for travelers—with better patch management and employee training on backup procedures.
CIO Briefing
Nextgov looks back at the Trump administration's major IT policy moves that will have lasting effects on federal technology for the foreseeable future.
Emerging Tech
The corporation that manages the fund for the Federal Communications Commission is looking for a contractor to help automate its manual, time-consuming data verification process.