Author Archive
Aaron Boyd
Senior Editor, Nextgov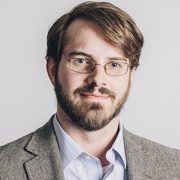 Aaron Boyd is an award-winning journalist currently serving as senior editor for technology and events at Nextgov. He primarily covers federal government IT contracting and cybersecurity issues affecting both civilian and defense agencies. As a lifelong nerd and policy wonk, he feels right at home covering the intersection of technology and policy in the nation's capital.
CIO Briefing
Testing will cover approximately 10% of Americans within the next six weeks, with an option to expand that to 30% within another nine weeks.
Cybersecurity
A ransomware attack on a Customs and Border Protection vendor leaked facial images on more than 184,000 travelers—something agency security and policy should have prevented.
CIO Briefing
Landlords will be integral to successful modernization efforts as agencies move to the $50 billion Enterprise Infrastructure Solutions telecom contract.
---
Emerging Tech
The Institute for Nascent Innovations will look to identify and solve unseen issues in emerging crises.
Emerging Tech
The service is looking for a software development kit to help it integrate biometrics tools with an app used to facilitate prisoner transfers.
Cybersecurity
A team of hackers was able to gain access to Interior networks using publicly available equipment, open source software and a backpack.
IT Modernization
The new De-risking Government Technology Field Guide looks to educate officials on how to merge modern software design with traditional government bureaucracy.
Cybersecurity
Hackers were able to divert payments headed to private sector health care providers.
CIO Briefing
The next major transition to beta.SAM—the FPDS contract award data reporting tools—is coming next month, with the legacy SAM.gov next on deck.
IT Modernization
The central portal for legislative data—including bills, hearings and historic documents—has been getting a continual makeover since 2016, with a host of new improvements rolling out this year.
CIO Briefing
The Government Accountability Office scored more than 100 federal IT projects and offered detailed breakdowns of the most "essential mission-critical IT acquisitions."
CIO Briefing
Nominations are open for BOLD Gov 2020, a showcase for federal innovation.
IT Modernization
The decision follows a months-long legal challenge filed by Amazon Web Services.
By

Frank Konkel and Aaron Boyd
CIO Briefing
Using its experimental multiphase Pilot IRS contract vehicle, the agency issued a quickturn solicitation to improve data collection for a governmentwide effort to improve procurement.
CIO Briefing
The draft Data Ethics Framework offers seven tenets for agencies to follow, complete with legal authorities, use cases and links to additional resources.
IT Modernization
The service kicked off a deployment schedule that aims to have all land-based clinics using DOD's MHS GENESIS by 2024.
IT Modernization
The comment period is closing on the self-assessment framework that agencies will use to measure their compliance with the mandatory Technology Business Management accounting standard.
Data
The agency released its annual report on automated data sharing, touting the economic benefits by reducing costs and erroneous and duplicative payments.
Emerging Tech
Simple Technology Solutions will use Google Cloud to build a machine learning tool trained on drone images.
Data
Contracting officials justified the $1.5 million award by citing a $6 million price tag to fully replace the tool.