House passes last-minute CR, potentially averting a government shutdown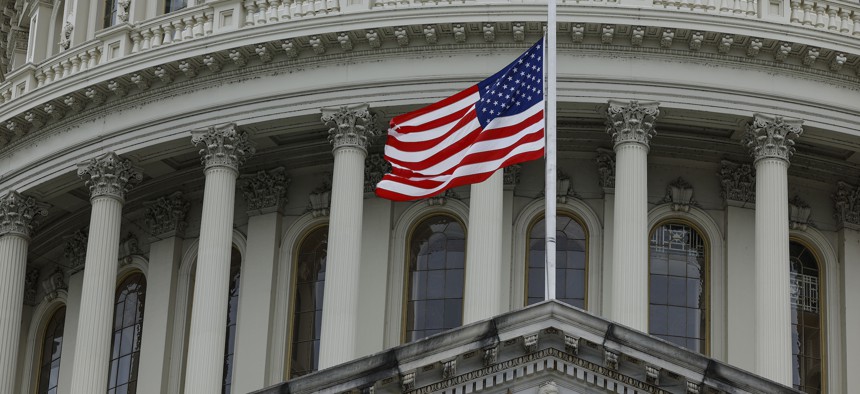 The House of Representatives overwhelmingly passed a 45-day continuing resolution to keep the federal government open while lawmakers hash out a full-year appropriations package.
The bill, put together on Saturday, keeps the federal government funded at current levels for 45 days but omits additional military aid to Ukraine. The final vote was 335-91 with 209 Democrats and 126 Republicans voting for the legislation.
In anticipation of the House vote, Senate Republicans withdrew support for a bipartisan stopgap measure that included aid to Ukraine. The Senate, which already passed a procedural motion to advance a vote on a bipartisan continuing resolution that included military aid to Ukraine, is now expected to take up the House bill.
If passed into law, the new bill resets the shutdown date to Nov. 17, 2023.
"I am relieved that Speaker McCarthy folded and finally allowed a bipartisan vote at the eleventh hour on legislation to stop Republicans' rush to a disastrous shutdown," Rep. Don Beyer, D-Va., said in a statement. "Had he taken this step sooner it would have spared millions of Americans, including many of my constituents, a great deal of unnecessary fear and uncertainty."
The Department of Defense strongly urged congressional leaders to reconsider Ukraine aid in the continuing resolution. Undersecretary of Defense Michael McCord said in a September 29 letter that DOD "cannot sustain adequate levels of Ukraine assistance with transfer authority alone."
McCord further cautioned that a pause in appropriated funds for Ukraine would "send a negative signal to our defense industrial base" which has been urged to ramp up munitions production for Ukraine assistance.