House Dems urge social media networks not to delete evidence of possible Russian war crimes in Ukraine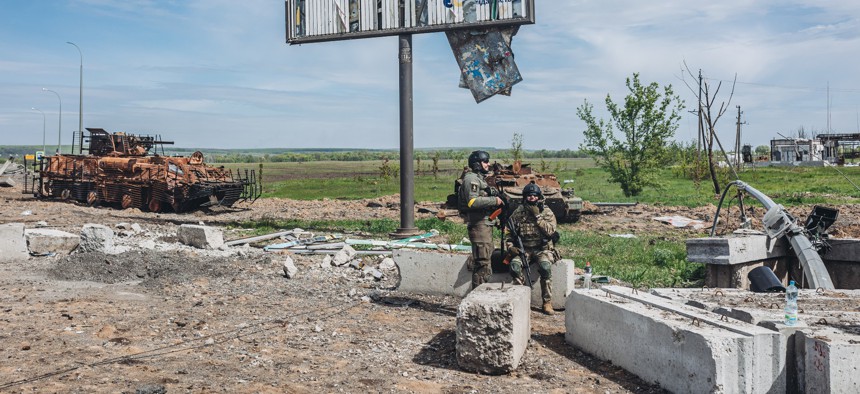 Automated and artificial intelligence-enabled systems may be removing and permanently erasing evidence of potential Russian war crimes in Ukraine, lawmakers said this week.
The chairwoman of the House Oversight Committee and several Democratic colleagues are asking the heads of four major social media companies calling for the preservation of evidence shared on their platforms of possible Russian war crimes and human rights violations in Ukraine.
The letters to the CEOs of TikTok, YouTube, Facebook (via its parent company, Meta)  and Twitter noted how images and videos have been shared online portraying the Russian atrocities in Ukraine and expressed concerns that content moderation policies and automated systems may be removing and permanently deleting possible evidence of war crimes. 
While social media platforms have "rightfully implemented graphic content policies to protect their users," the letter also said human rights groups and international investigators are increasingly unable to identify and record information that can be used as evidence of genocide, crimes against humanity and war crimes due in part to automated and artificial intelligence-enabled systems.
"We are concerned that social media platforms ... do not have adequate procedures in place to archive this content so that it can be made available to international organizations conducting investigations into allegations of war crimes and other atrocities," the letter read. "These organizations will require access to the entirety of information and evidence available, including content posted on social media platforms, to conduct full and complete investigations."
House Oversight Committee Chairwoman Rep. Carolyn Maloney (D-N.Y.) sent the letter along with House Foreign Affairs Committee Chairman Rep. Gregory Meeks (D-N.Y.) and several other Democrats this week, urging the platforms to archive and preserve all content related to Russia's war in Ukraine while coordinating with international human rights monitors to share and examine human rights violations. 
The letter also demanded the social media companies provide "additional transparency" around the utilization of automated systems to remove content from their platforms, noting how "specific content regarding the war in Ukraine was removed." 
The letter also detailed how the International Criminal Court previously used evidence shared on social media to obtain an arrest warrant in 2017 for Mahmoud al-Werfalli, a Libyan military commander, and noted how the ICC, U.S. government and the Organization for Security and Cooperation in Europe were collecting "evidence of war crimes and other atrocities."
Lawmakers requested the social media companies implement new methods for users "to flag or mark content as containing potential evidence of war crimes and other atrocities."