A Pay Raise for 67,000 Feds, and More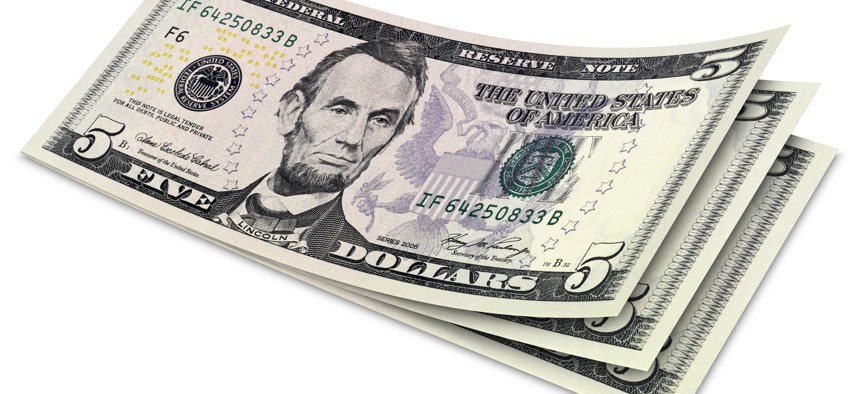 Around 67,000 federal employees are set to receive a pay raise next month, after the Office of Personnel Management issued guidance for agencies to implement a $15 minimum wage across the federal government with a tight deadline to comply.
Last year, President Biden signed an executive order establishing $15 per hour as the minimum wage for federal contractors, and instructed OPM to explore the feasibility of applying that same standard to the federal workforce. In guidance issued last week, OPM cited the contractor minimum wage as a development that could create recruitment and retention challenges to federal agencies, authorizing a special pay authority to increase the salaries of employees between GS-1 and GS-4 on the General Schedule pay scale.
OPM also said it would approve requests by agencies to increase pay for portions of the Federal Wage System, the federal government's pay scale for blue collar jobs, to comply with the $15 per hour mandate.
Of the 67,000 affected employees, more than 56,000 workers are employed by the Defense Department, along with another 9,700 Veterans Affairs Department workers. Other impacted occupations include federal firefighters, who recently received bonuses and other cash awards to temporarily increase their pay to the equivalent of $15 per hour, as well as custodial staffs across government.
Improved Financial Systems at TSP Will Improve Service to Participants
Officials at the federal government's 401(k)-style retirement savings program said Monday that a recently completed effort to modernize the Thrift Savings Plan's financial systems will improve the agency's service and make it easier to make needed upgrades in the future.
On Jan. 14, the TSP replaced four legacy systems with three new financial systems, which officials at the agency said will automate a variety of processes and reduce the incidents of data errors, many of which historically were the result of the need to manually input information.
Among the benefits of the new system are the ability to accept electronic signatures from contractors, streamlining the accounts payable process, improved acquisitions processes, and better tracking of the travel authorization process. And the ability to decommission old legacy systems means that future upgrades of the financial systems will be easier to implement.
The launch of the new systems marks the start of a busy year for the Thrift Savings Plan, which is in the process of moving to a new recordkeeper. Once completed later this year, the TSP plans to launch a mobile app to allow participants manage their accounts on their smart phones, as well as a mutual fund window, in which participants can choose to invest a portion of their accounts in one of potentially thousands of privately managed mutual funds. The agency proposed regulations governing the mutual fund window in the Federal Register Wednesday.