HHS looks to reset labor relations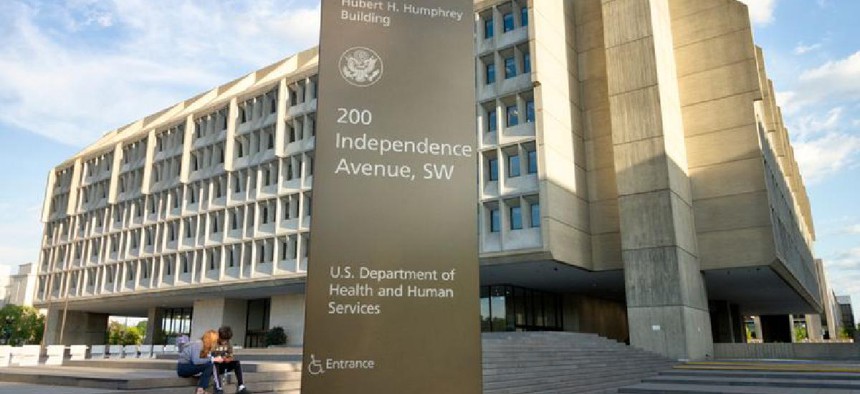 Some federal agencies are leveraging a Biden administration executive order to change the tone of labor-management relations but unions say a few departments aren't taking the order to heart.
Union leaders at the Social Security Administration also say that they've seen since Biden took office and ousted top agency leadership last month. The AFGE unit at SSA has been pushing the agency to reopen their entire contract.
Photo credit: Christopher E. Zimmer / Shutterstock.com
The National Treasury Employees Union and The Department of Health and Human Services announced a reset of labor-management relations at the agency on Aug. 2.
The agency has agreed to revert back to the 2010 collective bargaining agreement as updated in 2014 as the two groups bargain a new contract. The agency and HHS will also seek a global settlement of any outstanding litigation and will resume regular Labor Management Forum meetings.
The change comes months after President Joe Biden reversed a series of workforce executive orders issued by his predecessor, former President Donald Trump, days after taking office. That executive order also directed agencies to bargain over permissible, non-mandatory bargaining subjects, in addition to taking actions to roll back Trump policies.
Guidance implementing the order instructed agencies to work with unions to "suspend, revise or rescind" actions taken under the defunct executive orders "as soon as practicable." It told them to rebargain any parts of contracts that were renegotiated with unions on the basis of the Trump orders, and to "take a hard look" and whether the repealed policies "influenced bargaining-table strategy and decision making."
"We are pleased that the agency has complied with President Biden's Executive Order 14003 and has committed to reset the labor-management relationship and restore the basic workplace rights and benefits that HHS employees and their representatives deserve," said NTEU national president Tony Reardon in a statement. "All we've ever sought is good faith negotiations over a new contract that protects a host of important employee benefits, including telework and alternative work schedules, which have become even more crucial during the pandemic."
HHS announced the change to NTEU in a letter to Reardon, according to an update NTEU sent to its HHS members about the news. The union represents 14,000 HHS employees.
That document also says that the agency is currently negotiating its reentry plan with the union, "including a permanent expansion of telework and other workplace flexibilities for employees who worked successfully from home these past 15 months."
The change comes after years of contentious relations at the agency.
In 2019, HHS implemented a partial contract, much of which was upheld by the Federal Service Impasse Panel, against union approval. The move was panned by unions as an example of "bad faith" bargaining.
Since then, an independent arbitrator ruled in 2020 that HHS' implementation of that FSIP decision before reaching a new agreement with the union was a violation of the agency's 2010 collective bargaining agreement.
At the time, core objections over the contents of the contract included its restrictive teleworking and leave policies.
HHS isn't the only agency that's working to mend its relationship with unions.
In July, the Department of Veterans Affairs announced it was resetting labor-management relations at the agency as well.
In doing so, the VA re-established a National Partnership Council, disbanded in 2017, for labor leaders and VA managers. It also restored official time to Title 38 employees, and announced it would work through pending grievances and civil suits from unions and continue to implement Biden's executive order.
Other agencies still have a more strained relationship with their unions.
On July 27, the Federal Labor Relations Authority ordered a hearing on 14 charges of labor law violations brought by the American Federation of Government Employees against the Department of Education between March 2018 and August 2020. The FLRA consolidated those charges and ordered a hearing before an administrative law judge by Nov. 2.
"The Department of Education as of this date has failed to remedy the harm done to employees and our union through the illegal actions undertaken by the Trump administration," said AFGE national president Everett Kelley in a statement. "President Biden has ordered agencies to undo the anti-labor actions of the previous administration and work with unions in good faith, yet the Department of Education has failed to do so by allowing these illegal actions to stand."
mixed progress