Lawmakers push State Department to act on harassment, discrimination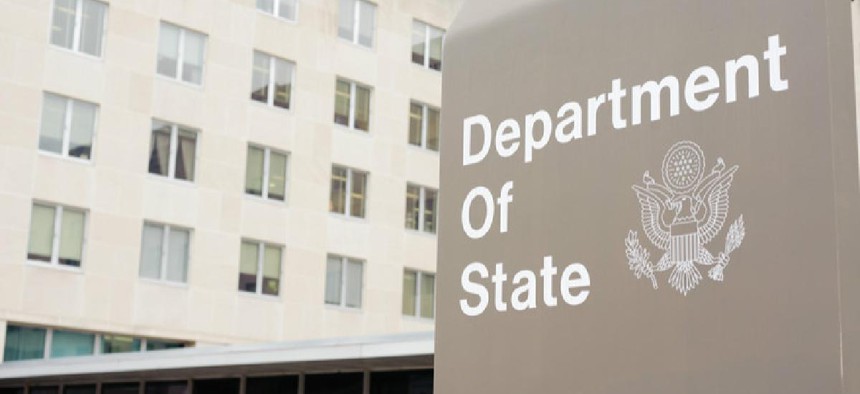 The State Department's first ever Chief Diversity and Inclusion Officer has said that harassment cases go unreported because of an understanding that they wouldn't be addressed.
The State Department needs to take action on sexual harassment and assault among its workforce, lawmakers say.
Thirty-five lawmakers, led by Reps Jackie Speier (D-Calif.), Gregory Meeks (D-N.Y.), the chairman of the House Foreign Affairs Committee, and Joaquin Castro (D-Texas), urged U.S. Secretary of State Antony Blinken to use his authority to implement parts of a bill from the last Congress in a May 25 letter.
"We write to voice concerns about long-standing issues of sexual harassment and assault at the Department and to urge you to use executive authority," they wrote. "For years, civil service and foreign service officers have spoken out about misconduct, including sexual harassment and assault, and a lack of accountability for misconduct at the Department."
The lawmakers pointed to an investigation done by the Inspector General at the State Department that found that sexual harassment is likely under-reported in the agency. Multiple agency offices have jurisdiction in the area, and there is a lack of guidance on the process and poor coordination among them, the report found.
Blinken should implement parts of the bill, known as the State Harassment and Assault Prevention and Eradication Act, or SHAPE Act, under his own authority as secretary, the lawmakers wrote.
The members called on Blinken to develop a comprehensive policy on harassment, discrimination and sexual assault for the department, pursue a "robust" definition of harassment and timeliness standards for how complaints are investigated, as well as guidance on the responsibilities of offices.
They also encouraged him to survey feds, conduct a review the discipline the agency has used since 2018 on cases and collect more data on previous years and moving forward.
Blinken created the first ever chief diversity and inclusion officer position in the agency. In April, he appointed former Ambassador Gina Abercrombie-Winstanely to the position, which reports directly to him.
Before moving into this position, Winstanley herself had talked openly about sexual harassment and assault at the agency. During a hearing before a subcommittee of the House Appropriations Committee on March 25, 2021, Winstanley said that the SHAPE Act had some "strong recommendations" in it.
She also recommended that the agency establish a 24-hour hotline for victims to receive support.
"It is really important, first of all, to get support to those who have been victims of this behavior. It's very difficult when you're out in the field. You do very much feel alone," she said.
Winstanley also emphasized the need for the agency to pursue rapid accountability for perpetrators to change a perception among the workforce that the issue wouldn't be dealt with.
"It's one of the greatest challenges that I've heard about repeatedly in my career," she said.