Commerce updates semiconductor supply chain alert system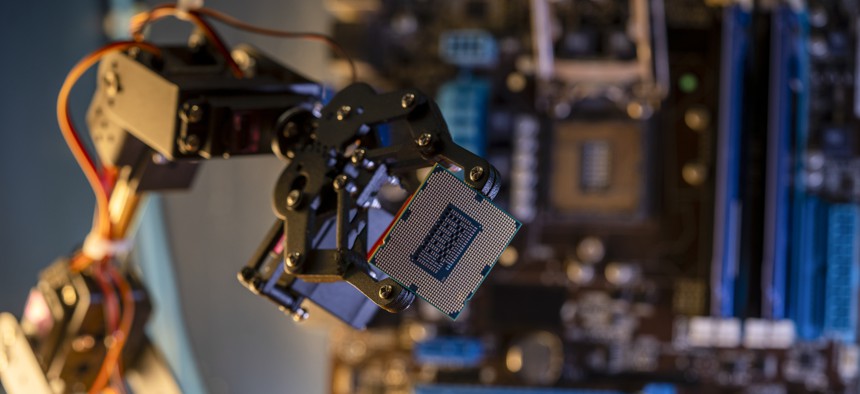 Commerce and the International Trade Administration encouraged public and private organizations to submit reports on disruptions in the microelectronics' supply chain.
The U.S. Department of Commerce and the International Trade Administration collaborated to update the latter's Semiconductor Alert Mechanism, announced Monday, as a recourse for officials to understand where interruptions in the U.S. supply chain occur.
Information submitted to the system by microelectronics organizations on any new or ongoing supply chain disruptions within their operations can be used to better mobilize and coordinate government resources to reduce backlogs and delays, part of the larger Biden administration agenda to fortify the country's semiconductor manufacturing landscape.
"Supply chains are crucial to businesses and consumers alike," said Deputy Assistant Secretary for Manufacturing Heather Evans in a press release. "The Semiconductor Alert Mechanism provides a platform to hear directly from industry stakeholders when they are experiencing disruptions."
The alert applies to both public and private sector entities, and focuses on disruptions in the global microelectronics and semiconductor supply chains. New, potential and ongoing disruptions all qualify for submission to Commerce and ITA. 
"We encourage companies to use this tool to share critical information in order to strengthen and secure our nation's supply chains," Evans said. 
All submissions are reviewed on a rolling basis and are kept confidential pursuant to federal law. 
Strengthening the U.S.'s semiconductor industry and supply chain flow is a central effort under the Biden administration. Following the passage of the sweeping bipartisan CHIPS and Science Act, $500 million in federal funding was allocated toward providing international information on semiconductor supply chain activities, as well as communications technology security.