House cloud bill gets Senate counterpart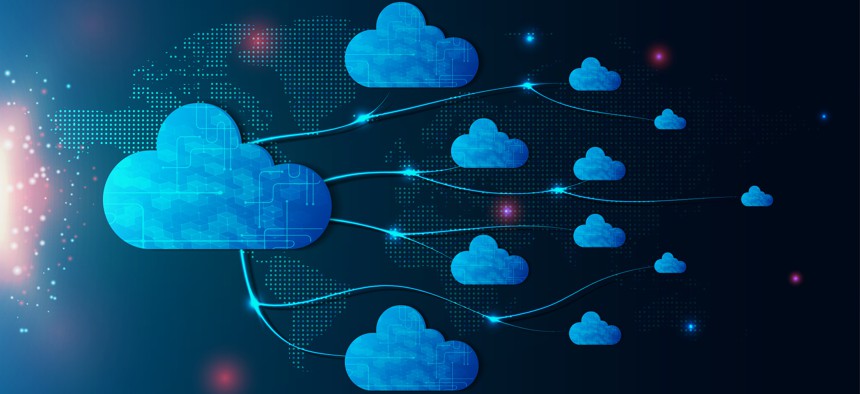 A House bill meant to ensure agencies can use multi-cloud networks securely got a Senate counterpart on Thursday from Sens. Steve Daines, R-Mont., and Jacky Rosen, D-Nev.
A bipartisan group of lawmakers introduced the Multi-Cloud Innovation and Advancement Act in the House in August. 
The text of the two proposals differ, but both would require new guidance for agencies on how they should use cloud computing, the creation of a roadmap for implementation of multi-cloud and a workforce study to look into any gaps in the federal workforce related to cloud computing. 
The proposal's backers say it could shore up cloud security and data interoperability in the wake of cyber incidents like the hack of government Microsoft email accounts in some agencies. 
"With the increase of cyber-theft and hackers stealing American's personal information, this bill will help ensure that federal agencies have the tools in place to protect Americans' personal, health and tax information," Daines said in a statement included in the announcement of the bill. 
The bill's introduction also follows allegations of anticompetitive business practices by some cloud service providers in comments to the Federal Trade Commission for a regulatory inquiry.
The bill is backed by the trade group of software companies called the Software Alliance, also known as BSA, as well as the industry group, the Enterprise Cloud Coalition. 
Victoria Espinel, CEO of BSA, said in a statement that "adopting a path to multi-cloud solutions helps avoid overcommitting the government to any single cloud service provider. This approach facilitates the ability for cloud services to operate with one another, which can enhance their resiliency, while allowing for the government to move data easily. And a multi-cloud approach ultimately encourages cost competition between providers."