House panel advances MGT update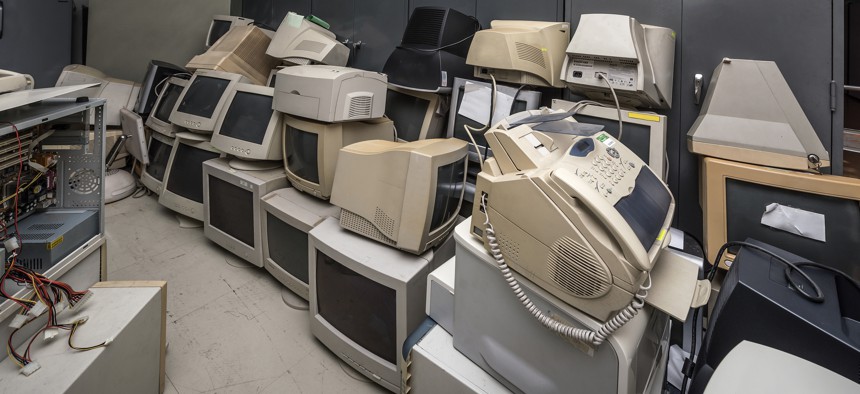 A bill to reform the legislation that undergirds the Technology Modernization Fund passed the House Committee on Oversight and Accountability without opposition on Wednesday.
The bill, from Reps. Nancy Mace, R-S.C., and Gerry Connolly, D-Va., reauthorizes the 2017 legislation through fiscal year 2030 and includes some program management and oversight tweaks to strengthen the solvency of the TMF.
Mace said at the markup that the goal of the Modernizing Government Technology Reform Act is to improve the General Services Administration's management of the fund and to "ensure they adhere to original congressional intent on agency repayment."
The management of the fund was modified after a $1 billion plus-up included in the American Rescue Plan act of 2021 to allow for partial repayment of awards by agencies. While not every project has to recoup its costs through savings, agencies are on the hook to ensure that the central revolving fund remains operational until it sunsets in 2030.
"Reforming this program through this legislation is essential to ensuring the solvency of our agencies at home and a technological edge on our adversaries abroad," Mace said.
The bill also authorizes $50 million annual replenishments to the fund, but these will have to be passed via the appropriations process and approved by the whole of Congress and signed into law.
"The IT needs of the federal government are enormous," Connolly said at the markup. "They are, however, underfunded."
The bill also includes a provision requiring the fund's administrator to suspend or terminate funding for projects "with respect to which the head of an agency provided fraudulent or misleading statements…including fraudulent statements about technical design, the business case, or program management" in applications or proposals.
This is apparently a shot at GSA's Login.gov program, which was hit with an adverse oversight report this March from its internal watchdog over statements made by officials about the digital identity service's compliance with government standards. The Login program is the recipient of a $187 million TMF award – the largest in program history.
Additionally, the legislation tasks agency tech officials with reporting to the federal chief information officer on high-risk, legacy IT systems that are still in use and directs the federal CIO to report to Congress on the overall exposure to legacy systems faced by the entire federal government.
The bill does not have a Senate counterpart as yet. The original MGT legislation passed in 2017 as part of the National Defense Authorization Act.