TMF Invests Over $40M to Improve Cybersecurity and Digital Services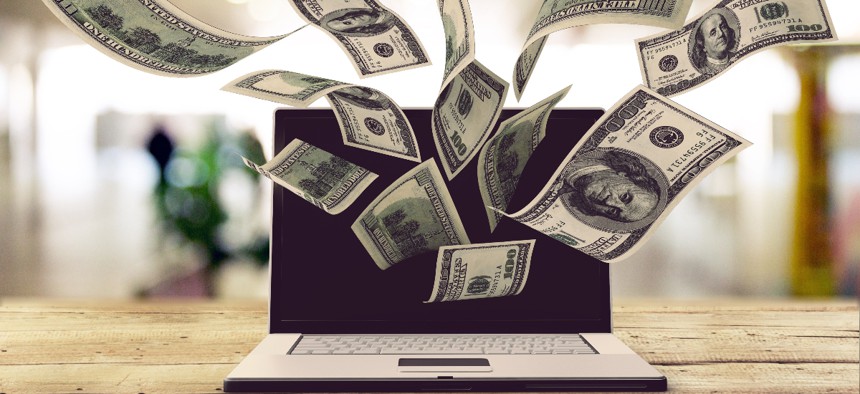 The Technology Modernization Fund's most recent investments will go to the Social Security Administration, the Treasury Department and the U.S. Agency for Global Media.
The Technology Modernization Fund will invest a total of $40.6 million at three agencies to improve their cybersecurity and digital services, according to an announcement issued by the General Services Administration on Friday. 
Specifically, TMF—which has provided funds for technology projects throughout the federal government since its authorization in December 2017—will invest $23.3 million in the Social Security Administration, $11.1 million in the Treasury Department and $6.2 million in the U.S. Agency for Global Media.
"With these new cybersecurity investments, TMF funding will increase the security of some of the nation's most critical systems and sensitive data," said TMF Executive Director Raylene Yung. "The TMF is helping these agencies protect lives and livelihoods, safeguard intelligence and information integrity and keep the programs the federal workforce relies on to serve the American public up and running."
TMF's funding for the Social Security Administration will help improve personal data security for the agency as it processes benefits for more than 70 million people. Specifically, the funding will help fast-track multi-factor authentication to mitigate the risk of compromised credentials by bringing SSA's existing MFA solution to internal systems that are not already using this security measure and addressing applications using outdated authentication protocols.
"Millions count on Social Security for their benefits, and we are committed to secure systems that protect their personal information and allow our hard-working employees to provide the daily services and assistance American retirees and other beneficiaries depend on," Sean Brune, Chief Information Officer of the SSA, said. "This investment will improve security and protections of our programmatic systems while avoiding potential agency costs and potential disruption of services."
Meanwhile, TMF's investment will improve reliability and alleviate security challenges for the Treasury Department's Treasury Foreign Intelligence Network—created in 2006 to share classified information with other agencies—to meet users' needs. The agency's bureaus and subagencies depend on the network to "identify and analyze overseas threats to America's economy and finances and to monitor and evaluate the evolving impact of foreign sanctions." The funding will help stop network interruptions and outages that could occur from current reliance on the local power grid. Treasury will move to a hybrid cloud solution for its IT infrastructure and secured, decentralized network.
"This project addresses critical challenges for security on our national security system, as outlined in White House National Security Memorandum 8, as well as a need for technological transformation that will bring TFIN in line with current performance and security best practices," said James D. Treadwell, Treasury's deputy assistant secretary for support and technology in the Office of Intelligence and Analysis.
The U.S. Agency for Global Media will use the investment to implement zero trust architecture to support its mission, protect journalists and their sources and safeguard the news. The agency's old infrastructure used by journalists in hostile media environments is unable to sufficiently correlate devices to individuals, implement MFA protected identities across its application and defend its cloud applications. The funding will help USAGM use tools to better control network access, tailor application access by individual, reduce the number of identities with access to its applications and transition to a network that can support remote and secure work. 
"USAGM's five news networks produce television, radio and digital content in 63 languages and for a weekly audience of 410 million people. Because of our success in providing sought-after reporting in media-restricted environments, USAGM and our employees are frequently targets of harassment, hacking and impersonation," Amanda Bennett, USAGM CEO, said. "This investment will dramatically improve USAGM's IT security posture and reduce the risk of identity fraud and unauthorized access, protecting both lives and the integrity of our agency's trusted journalism products."
These investments are the latest in the 38 projects that TMF has provided funding for across 22 agencies. Moreover, the $1 billion in TMF funding authorized in the American Rescue Plan—to address government IT modernization—was used in 27 of the projects.