US-Japan will Set Up Next-Gen Semiconductor Research Hub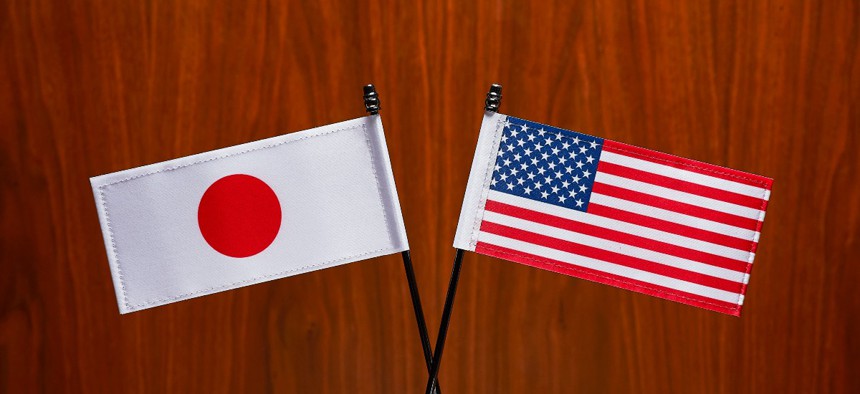 The United States and Japan will create an international research hub for next-generation semiconductors as part of ongoing efforts to secure the semiconductor supply chain and have greater security over the vital component.
At Friday's inaugural U.S.-Japan Economic Consultative Committee, leaders from both countries discussed supply chains and emerging technologies, as well as efforts to counter China and Russia. As part of that discussion, the countries agreed to expedite an international research hub for next-generation semiconductors to help create a secure source for this important tech component. 
Secretary of State Antony J. Blinken, Secretary of Commerce Gina M. Raimondo, Japanese Foreign Minister Hayashi Yoshimasa and Japanese Minister of Economy, Trade and Industry Hagiuda Koichi spoke at the event held in Washington, D.C. 
Hayashi stated that the United States and Japan "agreed to establish [a] stronger supply chain cooperating with like-minded countries."
Meanwhile, Blinken noted the COVID-19 pandemic shed light on supply chain vulnerabilities and the importance of the two countries working together.
Raimondo highlighted the passage of the CHIPS Act, which will provide $52 billion to invest in domestic semiconductor production.
"Semiconductors are the linchpin of our economic and national security, and we had an excellent discussion today around how Japan and the United States could collaborate, especially with respect to advanced semiconductors," Raimondo said. "This funding will strengthen our partnerships with allies like Japan. It will enhance our joint work on supply chains, promote the competitiveness of both of our nations and, importantly, make us less dependent on our adversaries for such a critical piece of technology."
The leaders also discussed issues related to critical and emerging technologies including space, oceanic and cyber cooperation. 
Hagiuda noted that the new international research and development hub is open to overseas businesses and research institutes. The research center is aimed to foster cooperation and collaboration between the U.S., Japan and like-minded countries
Hagiuda added that the University of Tokyo, the National Institute of Advanced Industrial Science and Technology and Riken—a scientific research institute—will conduct research on next-generation semiconductors for Japan. 
The U.S. will be completely rebuilding its semiconductor supply chain, according to Raimondo. The secretary added that Japanese support in the areas of chemicals, substrates and materials is greatly welcomed. 
The countries plan to release more detailed plans about the semiconductor research hub in the future.