TMF announces first-ever investment in VA to support transition to new sign-in service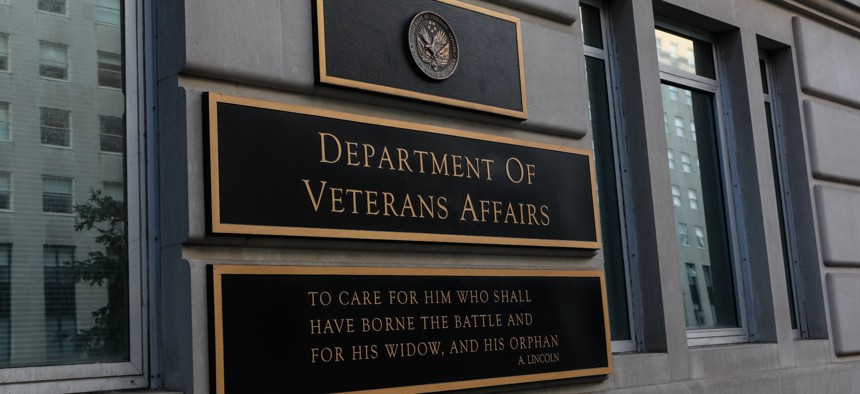 GSA's single sign-on shared service, Login.gov, is about to have a major new participating agency thanks in part to the Technology Modernization Fund.
The Technology Modernization Fund is continuing its efforts to enhance America's digital identity infrastructure with a new investment for the Department of Veterans Affairs to help the agency transition to General Service Administration's single sign-on shared service, Login.gov.
The TMF board and GSA announced the investment in the $10.5 million initiative on Tuesday, marking the first award the VA received from the fund since it was first established in 2017. The investment is funded through the American Rescue Plan, which featured a $1 billion plus-up for the TMF, and will aim to provide resources and support for the VA as it improves its digital access to benefits and services for the nation's veterans. The VA requested $5.7 billion for technology in its fiscal year 2023 budget request.
"We want veterans to easily and securely access the care and benefits they've earned, and implementing Login.gov creates a trusted government credential to do that," VA Secretary Denis McDonough said in a press release announcing the investment. "The Technology Modernization Fund's support continues our digital transformation, and allows us to enhance and accelerate the development and seamless delivery of services to Veterans."
The TMF board previously announced a $187 million investment in the Login.gov program—the largest investment the fund contributed towards a single project in its history—in October of last year. A spokesperson for GSA told FCW at the time the agency planned to use the investment to reduce barriers for adoption of the login service and attract larger agencies via new partnerships, methodologies and infrastructure.
The VA project will seek to implement three steps towards achieving a modern and inclusive sign-in service for veterans attempting to access benefits online, according to the press release, including in-person identity verification options, transitioning to Login.gov and launching a pilot program to test physical security keys in aiding security, equity and accessibility efforts.
TMF Board Chair and Federal Chief Information Officer Clare Martorana said in a statement that veterans have been left with a "frustrating and fractured experience" when attempting to access their benefits online, often relying on multiple usernames and passwords. 
"This TMF investment will enable our veterans to access their digital benefits and services in a simple, seamless, and secure way while making it easier for the VA workforce to serve them."
Login.gov is currently accessed by over 30 million users and 27 participating agencies, providing the public with a single sign-in service for more than 200 citizen services. GSA said it plans to continue expanding the program with the new investment in the VA.