VA Wants Help Creating a 'Strategic Planning Ecosystem' to Guide IT Modernization Efforts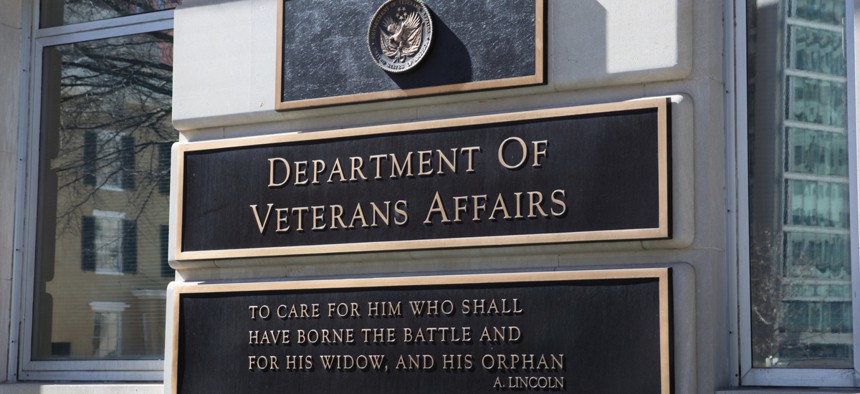 A contractor will support the development of several strategic plans for the Office of Information Technology.
The Veteran Affairs Department's IT leaders want help working on a strategic plan of plans to guide the agency's modernization efforts, make budgeting decisions and satisfy requirements to report to Congress and the White House.
The Office of Information Technology, or OIT, released an updated request for information seeking support for the Enterprise Strategic Planning and Governance Directorate, which "develops OIT's goals, objectives and metrics for a $4.9 billion dollar organization that feeds into, aligns with, and supports all agency level technology requirements to ensure the secretary of VA's goals are successful."
The end result will be an iterative, continuous "Strategic Planning Ecosystem" through which VA leaders and the contractor will develop a set of plans to guide IT investments and ensure those tie directly into other agency priorities.
"The strategic planning process sets the tone, guides and integrates all OIT's digital transformation efforts in becoming a world-class organization that provides a seamless, unified veteran experience through the delivery of state-of-the-art technology for a federal agency with almost a $250 billion-dollar annual budget," the RFI states.
OIT's strategic plan will focus on "pillars," including development, operations, strategic sourcing, quality performance and risk, information security and IT resource management. The plan incorporates every line of business within VA and will be used to inform modernization efforts, as well as annual budget requests departmentwide.
"The VA is the only federal agency with direct budgetary appropriations through Congress and is constantly under careful monitoring by Congressional and other federal agency offices," the RFI notes.
The support contract includes several deliverables, though the meat of the work centers on the creation of a Strategic Planning Ecosystem, described as "a detailed process map, ensur[ing] coordination of strategic planning efforts across OIT and VA."
That "iterative, cyclic process" ecosystem will help develop multiple "strategic planning products," including:
OIT Strategic Imperatives.
Information Resource Management Strategic Plan.
Environmental Scan Report for "the study and interpretation of the political, economic, social and technological events and trends which influence a business, an industry or even a total market."
IT Strategic Communications Plan.
OIT Policy 6052: IT Strategic Planning and accompanying OIT Strategic Planning Handbook.
Annual Integrated Planning Guidance.
These plans and guidance documents will be stitched together to guide OIT for the foreseeable future.
The contractor will also be expected to put together the annual 260-page IT Enterprise Roadmap report to be submitted to Congress and the Office of Management and Budget, and publish a regular Strategic Planning Cycle newsletter.
The contract will run for one year, with two one-year add-on options. Awardees will be selected off of VA's Transformation Twenty-One Total Technology-Next Generation, or T4NG, contract.
The RFI includes 15 questions vendors should address in their responses, which should be no more than 15 pages.
Responses are due by noon on March 3. Questions should be submitted by noon on March 1.