Army Awards 10 Prototyping Contracts Under Small Business Pilot Program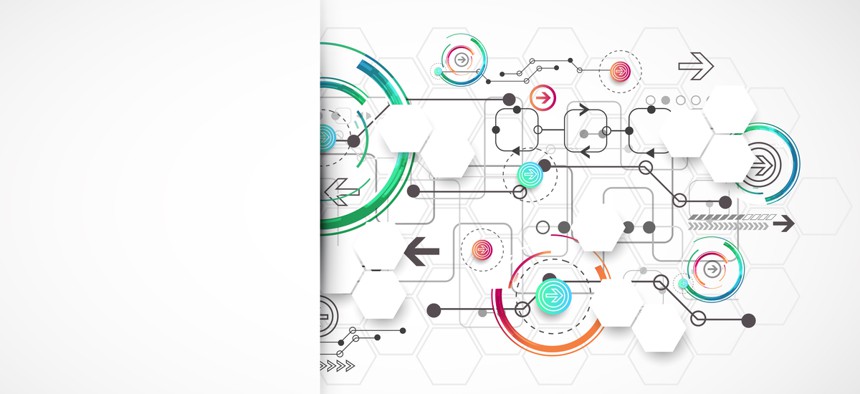 The U.S. Army is using a special topics pilot program to shorten the life cycle of military technology development.
The U.S. Army selected 10 projects addressing military technology gaps for prototyping under a small business pilot program meant to speed the development life cycle, according to a press release. 
The awards were made using an Army Small Business Technology Transfer, or STTR, pilot program, according to the Nov. 5 announcement. The 10 projects from nine small businesses and partner research institutions were selected from a pool of 22 proposals. 
Most of the projects address the Army's network modernization priority and cover seven special topic areas including position navigation and timing, or PNT, without GPS, edge sensor processing, and interference and jamming of high frequency radios. 
The prototyping is the second phase in a three-step pilot program for identifying and addressing warfighter technology gaps that requires small businesses to partner with research institutions like universities or nonprofits, according to the statement. The pilot is meant to get new technology solutions in the hands of warfighters faster, according to a broad agency announcement outlining the program.  
"Working hand-in-glove with our operational partners from the beginning, we will be in a position to maximize the potential for one or more of these efforts, if successful, to transition for continued development and rapid acquisition," Michael Caccuitto, the Army Research Office's division chief for technology and integration, said in a statement. The ARO is part of the Army Combat Capabilities Development Command's Army Research Laboratory.
The pilot program used shorter proposals, shorter Phase II performance periods, simplified review and selection process, rapid contract award and faster award disbursements, according to Caccuitto. 
Funds for the prototyping may reach up to $1.1 million per project, and the performance period will last between six and 18 months, according to the release. All Phase II awards will be made by Feb. 11, 2021, according to the STTR website.
"An additional feature of this pilot effort was to allow each Phase I performer to provide a presentation of Phase I results and preview of a potential Phase II effort to both U.S. Army Combat Capabilities Development Command's Army Research Laboratory subject matter experts and technical experts from the operational community," Caccuitto told Nextgov in an email. "This allowed the performers to get direct feedback on their work and strengthen Phase II proposals, while also giving the Army team a clear sense of their progress."
Phase I was dedicated to conducting feasibility tests, and Phase II is for prototyping. For Phase III, businesses and research partners need to obtain funding from the Defense Department or private sector sources in order to turn prototypes into products.