After 30 Years, the Last State Finally Automated Its Child Support System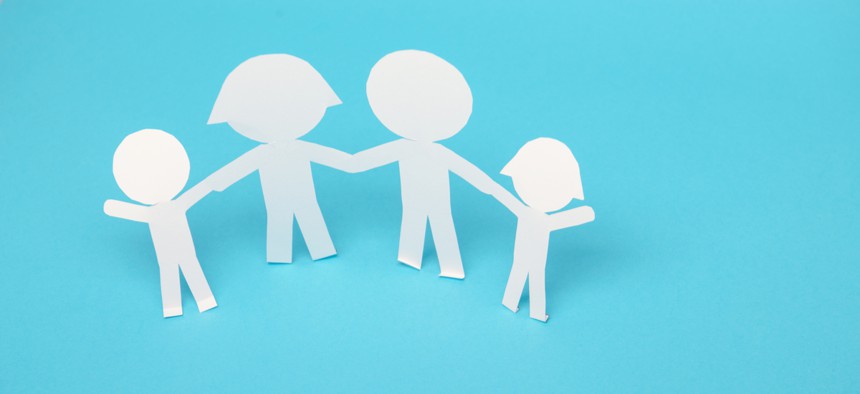 South Carolina struggled for decades to switch from manual process run by counties to a largely automated system run by the state.
In 1988, the federal government set new standards for child support systems, requiring every state to have a statewide, automated platform tied into an interstate network within the decade. South Carolina missed that deadline, and since 1997 has accrued $170 million worth of fines for its lack of compliance, on top of millions spent on failed contracts to get the state up to federal standards.
This year, however, the state finally solved its decades-old problem. South Carolina debuted a pilot electronic system in four counties in October 2018, and rolled out the system statewide at the end of this summer. 
The central challenge, according to the state Department of Social Services project lead Jimmy Early, was wrangling data. "We had data in 47 different systems, one for each county and then one for the state," he said. "Converting that data into one central system, and ensuring that we got the most current data when it was stored in multiple systems was difficult."
The data management challenge had sunk previous attempts to upgrade as the state worked with multiple vendors to build a new statewide program. Each time a new company took up the challenge, they had to start from scratch. 
This time, the state decided to work with Conduent, a company that runs 11 state disbursement units, the systems that distribute payments to custodial parents, and processes a third of all child support payments in the country. Conduent took a system they were already using in Delaware and converted it to work in South Carolina, which Early said was the reason the new system stuck. 
"We were tired of trying to build a system from the ground up," he said. "We were able this time to implement a system that would be a candidate for federal certification, while minimizing risk and expediting our timeline." 
Scott Cade, vice president of child support services at Conduent, said that the state was brave to take up the challenge after years of failed attempts. Before the new system was implemented, much of the process of collecting, processing, and distributing child support payments was done manually. County clerks would receive payments from noncustodial parents, often by the person dropping off a check. Employers who made payments on behalf of their employees through wage withholdings, the way 75% of child support payments are made, would have to make payments to each individual county that their employees' children lived in. Each county and clerk also had their own system for depositing the payment and distributing it to the custodial parent. 
"With 46 different clerks, nothing was done the same way," Early said. "Now, there's a single operating procedure for the state."
While that may seem like a simple change, it will make a big difference for noncustodial parents and employers. Wage withholding and payments are made to a single state entity now, and every payment can be made electronically, through in person options like MoneyGram at retail locations, or online options with debit cards and checking accounts.
The new system is also largely automated, especially when it comes to enforcement for parents who haven't paid. Court orders for wage withholding are automatically sent to employers now, and if someone is delinquent, the system can identify if they might meet the criteria to have their driver's license suspended or to have money taken from their bank account. 
In the year prior to instituting the new system, the state had collected less than $1,000 through their manual system that would identify matching bank accounts for delinquent parents. Since they've automated, they've collected over $723,000. "With over 250,000 child support cases, it was so labor intensive to ensure parents were paying," Early said. "Now, the system monitors cases, and when conditions trigger enforcement, it happens automatically."
In addition to automating many of its child support processes, the state is also able to work in an interstate network for parents who transfer money across state lines. Before, if a parent or employer in another state needed to send a child support payment to South Carolina, they'd have to mail a check to the specific county.  "Now that we're plugged into federal interfaces, we can exchange information with other states," Early said. "They're happy we're online so they don't have to communicate with us through paper forms. And from our perspective, it's nice to be a member of the club."
Cade said the elimination of "47 little fiefdoms" will also mean the state can also process payments to parents faster. "The handling of paper payments not only requires more human touches but requires longer to process," he said. "Now we can move the money in and out much faster."
Early said that making the process more convenient for parents was the state's main goal. "It was definitely a team effort, with the General Assembly, 46 clerks, and the governor's office," he said. "This was a big shift to get everyone rowing in the same direction. But if we can improve the quality of life just a little bit for people who depend on the child support system, that was worth it."