Author Archive
Emma Coleman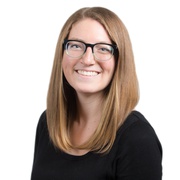 Emma Coleman is the assistant editor at Route Fifty. Prior to joining Route Fifty, Emma was the senior communications manager and a policy fellow for New America's Public Interest Technology initiative, where her research focused on data improvements to the reentry process for people returning to D.C. after incarceration. She holds a BA from Stanford University in international relations and comparative studies in race and ethnicity, and is originally from Chicago.
Emerging Tech
New York Gov. Andrew Cuomo said there are "serious and legitimate privacy concerns" with the technology—but only prohibited its use until 2022.
Artificial Intelligence
In places where kids go to in-person school, buses will look different this year as systems deal with the challenges of transporting kids during a pandemic.
Artificial Intelligence
In Pittsburgh, an algorithm that deployed law enforcement officers to predicted crime "hot spots" might be repurposed to send social services to areas in need instead.
---
Emerging Tech
The state attorneys general say they fear making online designs to create "ghost guns" more accessible will lead to violence.
Emerging Tech
A Utah state representative said he believes lawmakers are prepared to continue their "strong record of protecting individual privacy."
Modernization
South Carolina struggled for decades to switch from manual process run by counties to a largely automated system run by the state.
Emerging Tech
A new report found that CCTV surveillance is increasing in certain areas of the U.S., with one city government watching its citizens from 35,000 cameras.
Artificial Intelligence
The Boston Public School District held a contest to determine the best solution for busing around 25,000 students to school every day. The winning algorithm improved the efficiency of the routes in 30 minutes.
Modernization
San Francisco took a laborious paper process and transformed it into an easy-to-use online application system for open affordable housing spots.
Modernization
Several states have run pilots for digital driver's licenses, which would allow residents to supplement plastic ID cards with smartphone apps. But as the technology becomes more of a reality, experts are worried about the privacy implications.
Modernization
After passing the country's first 'clean slate' bill, Pennsylvania is debuting a system that will automatically clear the records of all who are eligible.
Digital Government
Fear of government, a question about citizenship, and uncertain internet connections have created the perfect storm for an undercount of the Latino population, a new report argues.
Policy
Accessing federal funds for infrastructure projects is much too difficult, county leaders say. With reauthorization of the FAST Act on the table, they want a bigger say in how money can be spent.
Modernization
Austin, Texas, debuted an anonymous online feedback form that eases the process for residents to describe interactions they have with police officers