Army mulls pause in JRSS migration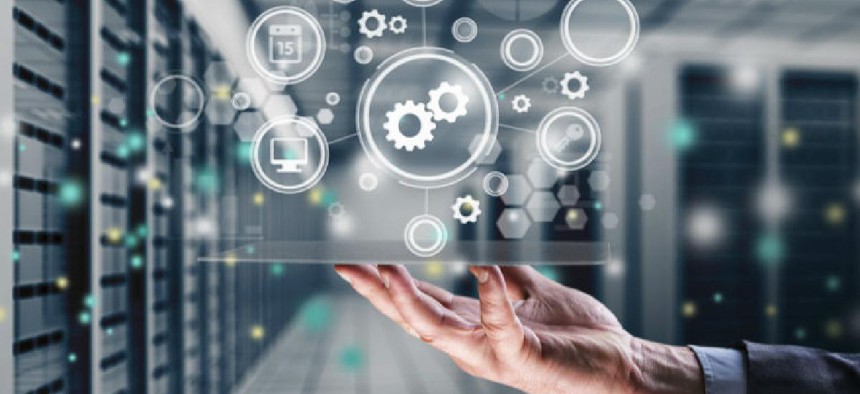 The Army seems to have hit a snag during its migration to the Defense Department's Joint Regional Security Stacks program.
When asked about a rumored "strategic pause" in the Army's transition to JRSS, Maj. Gen. John Morrison, Jr., commanding general for the U.S. Army Cyber Center of Excellence and Ft. Gordon in Georgia, mentioned quality of service issues.
"There are concerns that, as we have added users behind the architecture, about the quality of service," said Morrison, who gave a May 16 keynote address at the Armed Forces Communications and Electronics Associations Defense Cyber Operations Symposium in Baltimore.
Defense Information Systems Agency head Vice Adm. Nancy Norton told reporters during a media roundtable May 16 she wouldn't call it a "strategic pause" but "rescheduling and re-phasing" so that DISA can lessen or eliminate the operational impact. Those challenges with JRSS across DOD have come as a result of legacy systems not responding seamlessly to the new environment, she added.
"The Army has led the way in terms of the migration behind JRSS," she said, "so they're the first ones out there and they're the first ones seeing some of these applications that actually aren't' working well."
David Bennett, DISA's director of operations and CIO, said latency was JRSS' biggest operational issue across the network, but said that was typical of any large enterprise rollout.
"It's just really a function of it's not performing as quickly as applications need it to or users are expecting it to be based on what their performance was before moving to JRSS," Bennett told reporters during the roundtable.
Bennett and Norton offered assurances that there was no data or security loss.
Army Col. Greg Griffin, the JRSS portfolio manager, elaborated, saying performance issues could be attributed to users and applications adjusting to the new computer environment.
"A lot of the architecture that's being moved behind JRSS has been tuned, over many years, to operate in its legacy environment – a [computer-aided manufacturing] or [local area multicomputer]-based environment," Griffin said.
"Now, we're moving them to in many cases a [wide area network]-based environment and so they need to take the time to tune those," he said. "There are certain applications that we have found that are more susceptible to that increase in latency."
For example, tiered applications with a web-interface, an application and a database can experience "increased latency between those hops" between each one, Griffin said. Neither Griffin nor Norton gave specifics on which applications were affected.
The latency issues aren't a concern in terms of JRSS' overall timeline, the officials said. Griffin said the hardware will be installed by the end of 2019 as planned, but not all of the migrations to the hardware will be completed by then.
Overall, the performance issues could be used as a teaching moment. Norton said: "The philosophy in the JRSS movement has been very 'come as you are. And what we've found in operation is that 'come as you are' isn't working in all cases equally well."