All Bid Protests Must Be Submitted Online Starting in May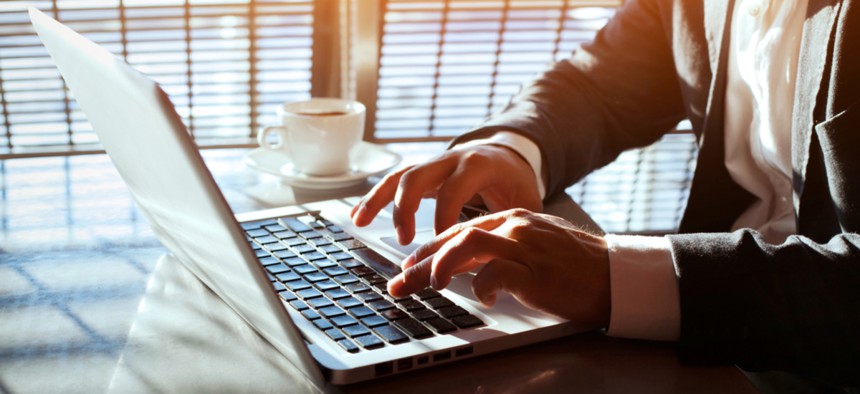 Vendors that don't like the results of a contract award will have to go online to take up their beef up with the Government Accountability Office starting next month.
GAO on Thursday announced its plans to launch the electronic bid protest docketing system, a web portal where groups can securely file protests to federal contract awards. Vendors will be required to submit all new protests through EPDS beginning May 1.
"This new system modernizes the bid protest process at GAO and will make it a much more efficient process," said Comptroller General Gene Dodaro, who heads the congressional watchdog agency, in a statement.
The system also promises to increase transparency into what can otherwise be a somewhat cloudy process. Relevant agencies and vendors will get an instant alert every time a protest is submitted, and the system will allow those parties to follow that challenge through each step of the procedure, said Ralph White, the GAO's managing associate general counsel for procurement law.
"It will make it more transparent for the parties—where things are and how it's going," White told Nextgov. "You have [the information] all organized right in front of you."
Each submission will come with a new $350 filing fee to pay for the system's operation and management. While bid protests have traditionally been free, the fee likely won't be a barrier to entry for companies vying for lucrative government contracts, White said, and it's expected to recoup the entire cost of building EPDS within seven years.
GAO paid special attention to cybersecurity when creating the system, according to White. As part of part of the process, developers examined major data breaches at the Office of Personnel Management and other federal agencies "to see what the issues were and trying to avoid them here," he said.
GAO began developing the system in 2014 and launched a working pilot in February. So far more than 90 protests have been submitted through the system and more than 600 users have already registered accounts.
GAO also revised its bid protest regulations to accommodate the new system. The changes will go into effect May 1.