Industry Sounds Off On Pentagon's Cloud Strategy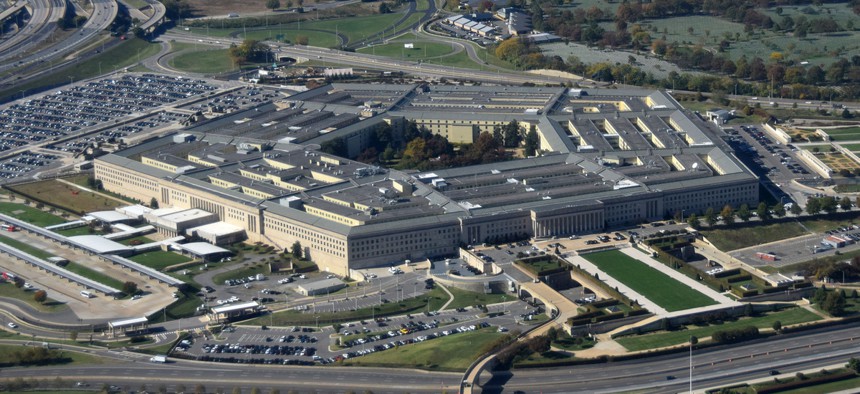 The Defense Department received more than 1,000 comments from industry regarding its JEDI cloud acquisition.
The acquisition team behind the largest cloud acquisition in the federal government's history has some serious reading to do.
The Pentagon announced it received 1,090 comments from 46 vendors, two associations and three federal agencies to a draft request for proposal it released three weeks ago for its Joint Enterprise Defense Infrastructure cloud acquisition.
The Defense Department plans to award JEDI – which could be worth several billion dollars – to a single cloud service provider, a controversial decision that angered established defense contractors that fear only one or two cloud providers have the resources to truly compete for it.
While the Pentagon isn't releasing the comments it received or other details associated with them, published feedback from two trade groups that represent hundreds of tech companies suggest commenters are advocating for changes to the Pentagon's cloud strategy.
"Cloud computing provides a powerful platform to deliver new tools to the warfighter and improve national defense," said Professional Services Council executive vice president Alan Chvotkin, in a letter to Deputy Secretary of Defense Patrick Shanahan. "Yet, significant policy and regulatory barriers still stand in the way of adopting cloud-based technologies. These barriers impede DoD's ability to move at the 'speed of relevancy' to the warfighter."
PSC represents 400 tech companies, including several cloud service providers. PSC's letter offers six recommendations aimed at removing policy and regulatory barriers to cloud adoption.
The IT Alliance for Public Sector also questioned the Defense Department's strategy and pushed the Pentagon to reconsider a multi-cloud approach, according to FCW.
Congress, too, is seeking an explanation from the Defense Department on its decision to choose a single cloud service provider. The omnibus spending package, approved last week, directs the Pentagon to produce two reports specific to its cloud strategy and the JEDI procurement.
The Defense Department's timeline for JEDI is aggressive. It hopes to award the contract by the fourth quarter of 2018, with early operating capabilities as early as the first quarter of 2019.