GSA's $50 Billion IT Contract Delayed Again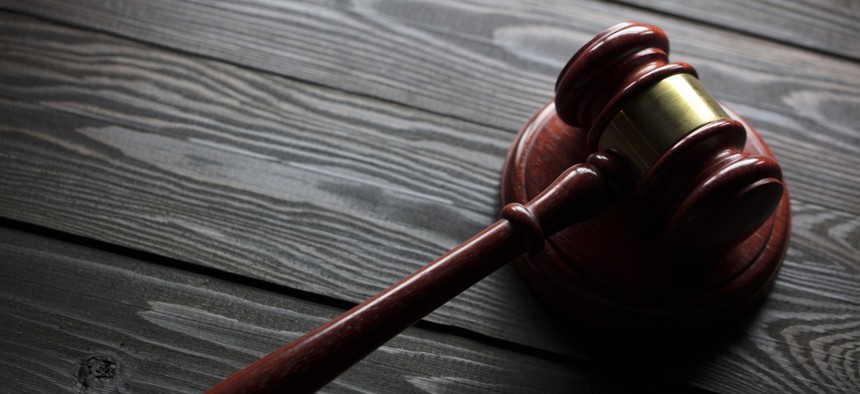 A pair of companies is challenging General Services Administration's Alliant 2 contract vehicle in court.
The $50 billion Alliant 2 IT contract is again on hold following a third series of bid protests, this time in the U.S. Court of Federal Claims.
Tysons Corner, Virginia-based OBXTek filed a lawsuit in November with the U.S. Court of Federal Claims, and Falls Church, Virginia-based Centech did the same on Dec. 26—days after its bid protest and others were dismissed by the Government Accountability Office.
A General Services Administration spokesperson told Nextgov the agency "is honoring a performance stay as a result" of the latest protest, the contract's third delay due to protests. In November, GSA awarded 61 vendors a piece of Alliant 2, a governmentwide contract that will supply IT goods and services to agency networks for the next decade.
GAO dismissed five post-award protests to Alliant 2, and dismissed a series of pre-award protests earlier in the year.
The long-planned Alliant 2 is a follow-on to the Alliant vehicle, the contract that supplied many agencies with much of the hardware and software that underpins today's federal networks. It has survived all protests thus far, in part because of its data-driven, objective selection methodology. The methodology was an offshoot of earlier approach used by GSA in 2013's One Acquisition Solution for Integrated Services contractors, which also survived a series of protests.
Agencies can still buy services through Alliant, which has a period of performance that ends on April 30, 2019.
Washington Technology's Ross Wilkers first reported the lawsuits.