CIA Official: 'Cloud Has Been a Godsend'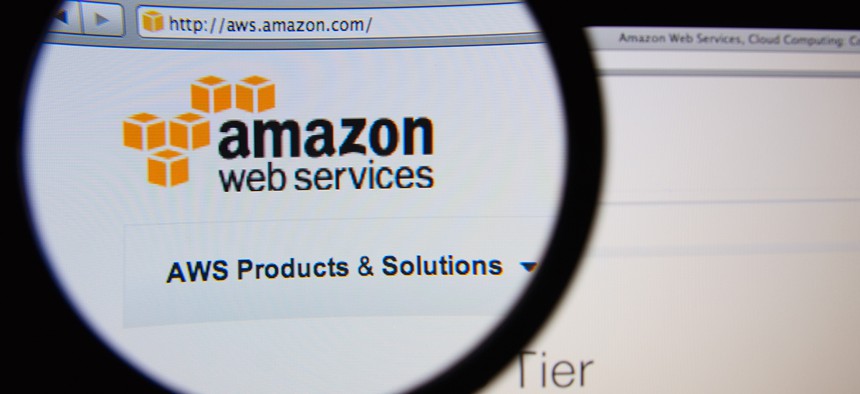 One of the CIA's top security officials said the cloud infrastructure built by Amazon Web Services is improving the spy agency's cybersecurity posture and speed to mission handling national security threats.
"Cloud has been a godsend for folks trying to implement systems quickly and for us to secure workloads better," said CIA Chief Information Security Officer Sherrill Nicely, speaking Thursday at an event hosted by Nextgov.
"We're very happy with it," Nicely added. "Our agency and other [intelligence community] components are busily working to move their workloads into the cloud, and off legacy and into the new."
» Get the best federal technology news and ideas delivered right to your inbox. Sign up here.
The CIA tapped AWS for an initial contract worth $600 million in 2013 to build a cloud computing infrastructure for the 17 agencies that comprise the intelligence community. AWS has since developed and launched an IC Marketplace as part of the deal, which—like its private sector Marketplace—allows IC agencies to peruse a smorgasbord of vetted software offerings they can try, purchase and spin up in the cloud.
AWS "opened up the hood and let us see" some of its inner workings early on in what became a mutually beneficial vendor-customer relationship from a security perspective, Nicely said.
"It was a really good learning experience; we got to understand what Amazon does to protect your information commercially, and our info internally," Nicely said. "We also found a few things and gave them feedback on changes we'd like them to make for us."
She added that AWS "took a lot of that to heart," and improvements made have positively affected AWS' commercial customers.
In addition, Nicely said the cloud's elastic compute features improve the speed at which the agency can carry out cybersecurity audits on IT systems. Prior to the cloud's instantiation, Nicely said internal systems would bog down under the weight of huge amounts of audit data.
In some cases, systems might slow or shut down entirely. With elastic compute, virtual private clouds spin up rapidly when systems come under pressure, so "there is no longer any of that impact from systems filling up and unable to do work," she said.